Family Feud At The Jersey Shore
Ronnie Ortiz-Magro called his roommate, Jenni (JWoww) Farley fake amid her divorce.
Ashley Hoover Baker July 26, 2019 7:26am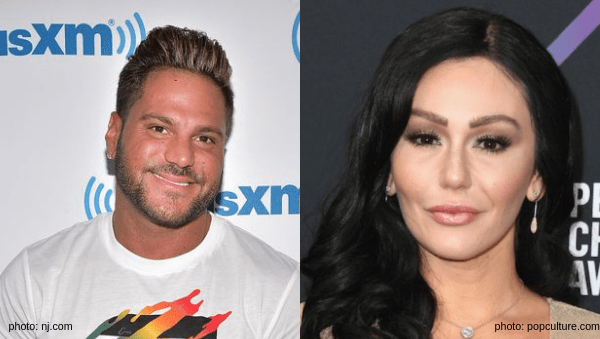 Drama ensues with the cast of Jersey Shore!
Ronnie Ortiz-Magro called his roommate, Jenni (JWoww) Farley fake amid her divorce from, Roger Mathews. Maybe Ronnie is being overly sensitive since audiences saw the demise of his relationship aired on the popular MTV show, but he is not holding back when it comes to his cast mate!
Per reports from People.com, "We are family, we're roommates, we bounce off of each other. We're here to support each other. When I was going through s—, everyone was so worried and they wanted to talk about it." The Las Vegas resident continued, "So why isn't everyone worried about Jenni going through a divorce?"
This is where Ronnie flipped from concerned friend to victim. "We all know stuff about each other and it just seems like everyone just wants to put my s— out there, but at the same time, ignore Jenni and what she's going through out of respect. It just shows that there's a lack of respect that they have for me and my life, because when s— was going on with me and Jen, everyone wanted to talk about it. I was their entertainment."
This is a unique situation, as Ronnie and JWoww's ex are friends, as People.com reminded fans. "How do you deal with someone that's f—ing fake and not in touch with their emotions and not communicative? I get it," he continued. "That's why me and Roger are so close. Because we've been dealing with the same person, where it's like, we're not asking for much, we're just asking for real-life emotion. It's the worst thing ever to be with someone and not know how they feel. You might as well f—ing be with a f—ing corpse."
Whose side are you on? Leave Team Ronnie or Team JWoww in the comments!
---