Faith Stowers Says She Should Have Known Better Than to Sleep with Jax Taylor!
Faith should have known better than to sleep with Jax!
Mandy Robinson July 27, 2018 1:03pm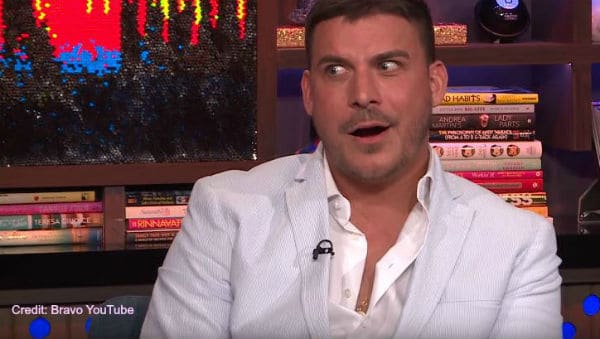 Faith Stowers sleeping with Jax Taylor was a huge storyline on this season of Vanderpump Rules. Everyone was shocked that he would cheat on the amazing Brittany Cartwright, but he did it anyway. Now Faith is speaking out again to let everyone know she should have never slept with Jax, but she did it anyway.
Us Weekly shared what Faith had to say about it all. Faith and Jax allegedly went as far as to have sex in a home she was watching an elderly woman in, even though Jax swears he didn't know the lady was there. Now Faith is saying that isn't true either.
"I didn't sleep with him in front of nobody — I'm sad that that even came out the way it did. That's not how it was supposed to come out. But I guess my take on it is that I slept with someone without doing my research. You know, he told me one thing — it was another thing."
Faith now says she should have known better than to sleep with Jax. She is actually being really nice about it all and saying she is glad it all worked out the way it did in the end. Jax Taylor is now engaged to Brittany Cartwright and they just did their engagement photos.
Regardless of what Faith has to say, it looks like this all worked out for the best for her. She was able to get cast on MTV's Ex on the Beach and The Challenge. Honestly, without this big scandal, they probably wouldn't have even known who Faith Stowers was to consider her for the show. She is enjoying the fact that her career is going well and you never know what reality show she will end up on next. Faith admits she is happy to be getting booked, so the affair did work in her favor.
Do you agree Faith Stowers should have known better? Let us know in the comments and don't miss Vanderpump Rules when it returns to Bravo with new episodes.
---