Ex Southern Charm Star Claims To Have Receipts
Thomas Ravenel claims he can prove Kathryn Dennis conspired with his ex-nanny.
Ashley Hoover Baker July 15, 2019 9:50am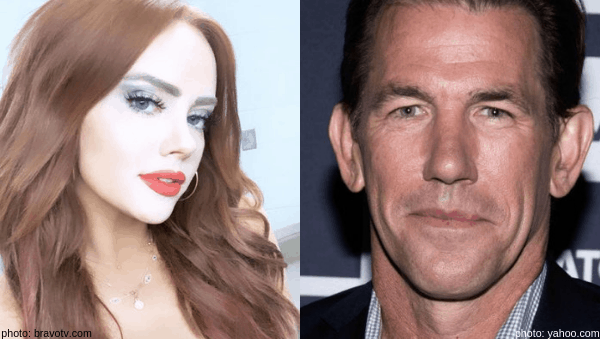 Ex Southern Charm star, Thomas Ravenel, claims to have receipts of his ex, Kathryn Dennis, conspiring with his former nanny, Dawn Ledwell.
The Blast got their hot hands on court documents, "Ravenel is accusing Dennis of directly working with his former nanny Dawn Ledwell and show producers on the sexual assault case filed against him."
The docs also reveal Thomas has proof of Kathryn's phone records revealing his ex and the nanny were in "constant contact before and during the day she filed."
"Now, as more court documents from the Southern Charm stars' court battle become available, it's become clear that Thomas Ravenel has been having Kathryn Dennis followed. A private detective, David C. Leaird, has been following Kathryn Dennis since September of 2018," according to reports from CheatSheet.com.
Per reports from The Blast, Thomas stated, "The more information uncovered about Kathryn's activities, the more Kathryn was found to be connected to Dawn." The former politician continued, "On Sunday, May 6, 2018, I requested that Kathryn submit to a drug test in anticipation of our coming mediation to discuss changes in her visitation and child support. I needed to know she was drug free to offer her more time. The very next day …. The day I 'made' Kathryn submit to a drug test Dawn went to the police and filed a criminal complaint against me."
Do you think there is any truth to Thomas' accusations? Drop your opinion off in the comments!
---