Here is Everything That Was Edited Out of The Challenge: Total Madness, Episode 11
MTV left fans of The Challenge confused with a chopped up version of Episode 11 after cancelling Dee. Here are all the scenes the producers left out!
Spill it, Sister June 11, 2020 9:13pm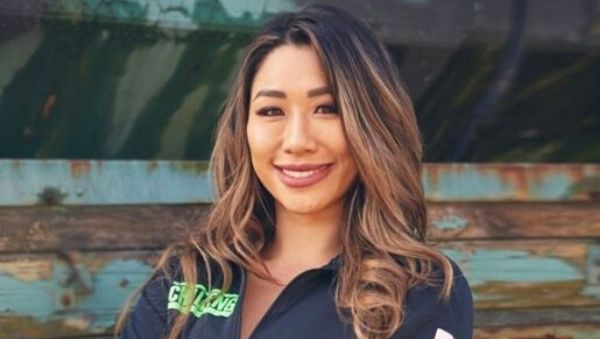 Dee Nguyen has recently been canceled by MTV and most of her followers for her offensive statements related to the Black Lives Matter movement. When MTV cut ties, they made the following statement.
As a result of Dee Nguyen's offensive comments on the Black Lives Matter movement, we have severed ties with her. Out of respect for our Challengers, we'll air our season as planned. We strongly condemn systemic racism and stand with those raising their voices against injustice.

— The Challenge (@ChallengeMTV) June 9, 2020
Stating that they were going to air the rest of this season of Total Madness as planned, we were all expecting our regularly scheduled programming. Instead, fans of the show got a chopped and screwed version which left us confused and feeling like we missed important pieces of the story.
We got our hands on the unedited version of the episode and rounded up all the scenes that were left out. Enjoy!
Rogan & Dee Cozied Up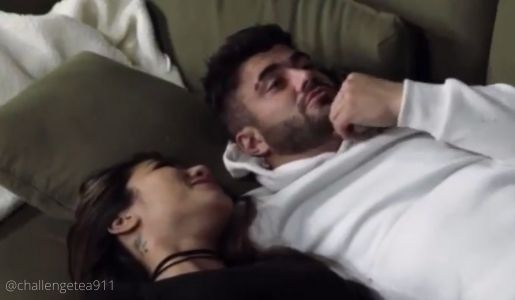 Early on in the episode, we find Dee and long time on again off again beau Rogan O'Connor snuggling on the couch while discussing how Dee is upset to have seen her friend Weston "Wes" Bergmann leave in the previous elimination. Rogan very lightly comforts Dee, while looking pretty uncomfortable. Dee says she loved plotting with Wes and we flash to an interview with Rogan where he tells us he doesn't trust Dee one bit, he has seen her turn on her "Number One" Jennifer "Jenny" West.
Dee and Melissa Discuss her Relationship with Rogan
On another couch a few moments later, we see Dee discussing her relationship status with her new BFF (at least this episode) Melissa Reeves. Dee tells Melissa it's complicated but she and Rogan "care for each other deeply." Dee also reveals that she had tried to give Rogan a shag, only to be turned town. *cringe*
The Boys Have a Pool Party
In true "Saturdays are for the Boys" fashion, the boys have a party in the pool with no girls allowed. They end up asking the girls to bring them beer, the girls then spike the beer with tomatoes and salt. Why was this fun scene left out when there were about 8 other people featured besides Dee, we will never understand.
The Quickest Shower Hookup Ever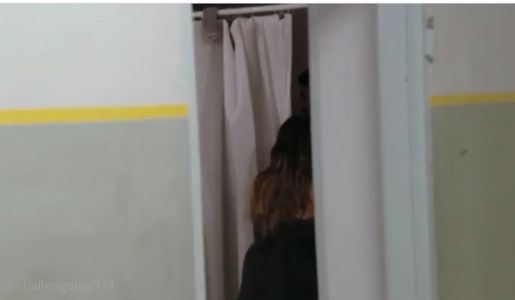 Rogan and Dee are seen heading to the shower while Rogan gets cheeky on screen, how come we never get to see cheeks in the American version!? Of course our girl Aneesa Ferreira is in the bathroom and does her duty of listening in on action going on in the shower. She lets us know that she hears about three claps, and that's it.
Bananas and Jenny Discuss Dee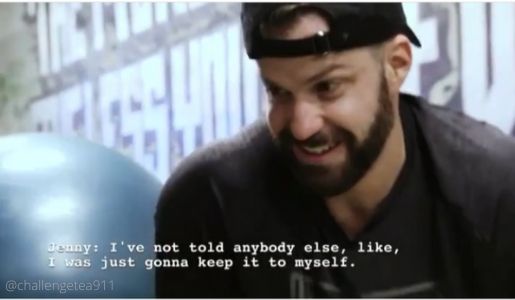 Johnny Bananas asks Jenny if she really is friends with Dee and Jenny says she is trying to handle this the right way and not be shady, they agree it is time to take a shot at Dee.
Dee Questioning Rogan
After Rogan obviously throws the Daily Challenge to Kyle Christie all in an effort to get Dee thrown into an elimination, Dee asks how he did and Rogan is super shady, saying he is not sure how he did. Red flag Dee!
Bayleigh & Dee's Mid-Air Fight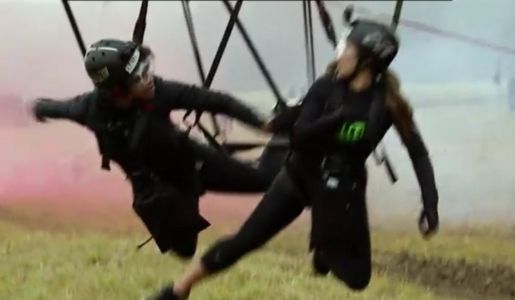 When Bayleigh Dayton and Dee take flight in their round of the Daily Challenge, right off the bat Dee is throwing elbows, snatching flags and chunking boxes at Bayleigh, all while cackling obnoxiously. Finally, Bayleigh has had enough and fights back. The two proceed to start a full-on brawl while flying through the air. After the challenge is over, Bayleigh says this is important to her, she doesn't have money and Dee does. Dee says Bayleigh hit her first, does Dee not know that this show is recorded?
Swayleigh Fireside Chat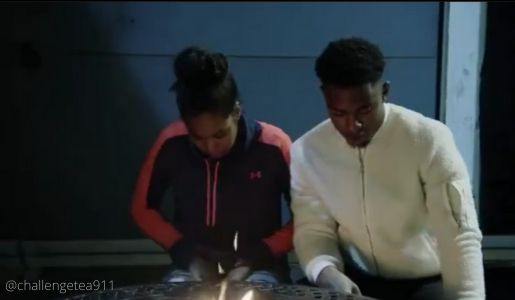 Bayleigh and her fiancé Chris "Swaggy C" Williams decompress together by the fire after the Daily Challenge, discussing how aggressively Dee sabotaged Bayleigh. She describes Dee as a "lost girl" which we think is an accurate and generous way of putting it.
During the Night Out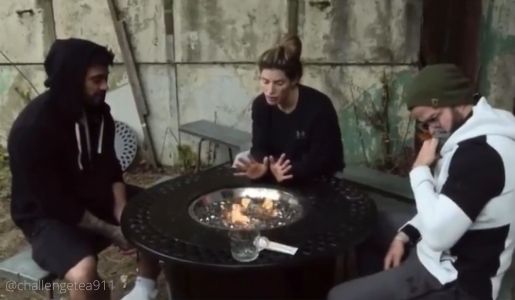 Bananas points out to Melissa that it is very convenient of Dee to suddenly be best friends with her when she has the power this week. Melissa is in denial and stands by her newfound BFF. Dee discusses her not wanting to go up this week with Josh Martinez, who in true Josh fashion, gently hints to her that she could possibly be going in. Dee is not pleased. In this scene Dee goes from telling Josh to his face that she thinks they have always been cool, to saying she is using him in her interview with producers. Talk about SHADY. Back at the house Dee pulls Melissa to the side and lets her know she is nervous, Melissa says she will do her best to defend her. By the fire we find Rogan, Jenny and Bananas discussing that Dee is going in, and they can't tell Melissa or their cover will be blown.
Dee Taking Advantage of Josh's Emotions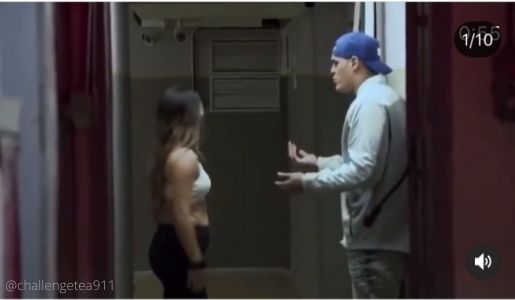 We really get to see Dee play on Josh's emotions to make him feel bad for putting her in. She focuses all of her anger on him and tells him it's personal, all in a plot to make him question his decision. Post-Tribunal she finds him in the hallway and doubles down, bringing sensitive Josh to tears, who ends up running away from cameras because he doesn't want to be seen crying on TV, and our hearts collectively broke all at once. Kyle calls Dee out for being a huge manipulator.
Extended Scenes from Purgatory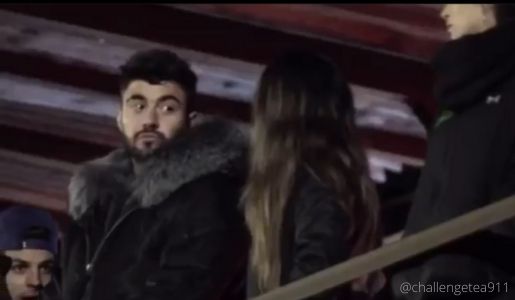 When Rogan gives Bananas the go ahead to say Dee's name, Dee makes him look at her in the eyes. He does it and his demeanor remains unapologetic. When Dee was laying lifeless in the dirt tube, we get her commentary on feeling like she was trapped until she sees the "light at the end of the tunnel."
We think this episode needed context and most of the scenes Dee was in were not flattering. Hopefully next week they stick to the regularly scheduled programming so we aren't missing out on relevant information.
For more of our thoughts on The Challenge: Total Madness, check out Spill it Sister Podcast!
---