Another RHOBH Lawsuit Over Debt
Erika Jayne's husband, Tom Girardi, owes $40,000.
Ashley Hoover Baker September 26, 2019 4:30pm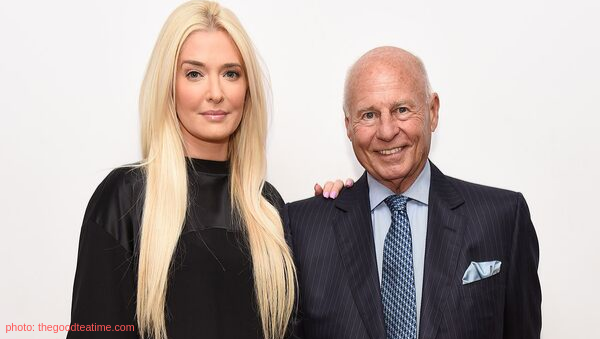 There's another Real Housewives of Beverly Hills husband is being sued! Erika Jayne's husband, Tom Girardi, owes $40,000. Keep in mind, this is in addition to the additional $5 million in an unrelated deal, as per reports from The Blast.
This time, the high-powered attorney and his law firm, Girardi Keese, is being sued for allegedly owing $40K to JJ Jackson Consulting. According to The Blast, "JJ Jackson says they were hired by Girardi's law firm in 2016. They were to provide expert consulting services for one of his clients, the Ischemia Research and Education Foundation. The company claims Girardi's firm also agreed pay debt the IREF owed to them 'for previously-unpaid invoices on the same case, should IREF fail to pay the debt by January 2018.'"
JJ Jackson Consulting claims that despite multiple demands for payment, Girardi Keese has refused to pay the $40,167.69 owed.  Tom's response? "I will get this resolved within the next 30 days. This is the first I heard of the bill."
It was announced yesterday that Erika Jayne was leaving her Beverly Hills life for a 12-week stint as Roxie Hart in Broadway's production of Chicago. I wonder if she's planning to send her leading lady cash back to Beverly Hills to help her husband settle his debts…
View this post on Instagram
For more information on EJ's Broadway gig, click here.
Do you think Tom's growing debt is a misunderstanding or do you think he's a shady business man? Drop your opinion off in the comments!
---