Erika Jayne Gets Her 'Devil Wears Prada' On as Anna Wintour's Assistant
Erika? For spring? Groundbreaking.
Genny Glassman March 27, 2018 4:00pm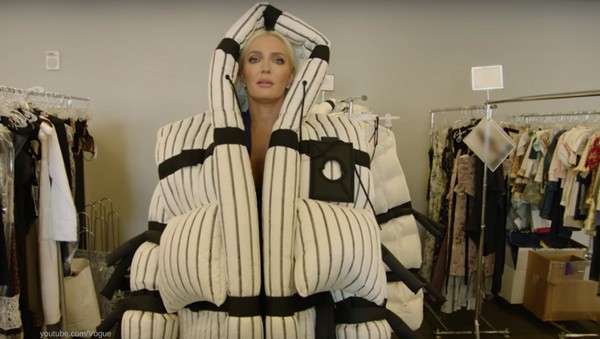 It seems like Real Housewife of Beverly Hills' Erika Girardi is having a pretty great time promoting her new book, Pretty Mess. The reality star and pop singer got to spend the day in the Vogue Offices "temping" and generally causing chaos in the historically stuffy fashion mag.  From learning how to sharpen Anna Wintour's pencils (yes), answering phones, to even serving the Vogue icon her lunch, our own Erika Jayne proved just how much work really goes into working in fashion.
The video, which has garnered over 30, 000 views on Youtube is pretty hysterical. Between Erika's outfit changes, her obvious unfamiliarity doing "normal" Vogue tasks, and of course the glaring differences between candy-coated Erika Jayne and the Vogue staff who seemed slightly annoyed , the video is perfect brain candy for your Monday.
The video premieres just days after animal rights protestors disrupted Jayne at a signing for her book. According to a video of the protest posted by Donny Moss on Youtube, protestors walked behind Jayne at her book signing as if to take a picture with her and then pulled out pictures of Jayne wearing fur. One of the female protestors shouted, "Shame on you for supporting the violent fur industry!" and then was joined by another who shouted, "Erika Jayne has blood on her hands!"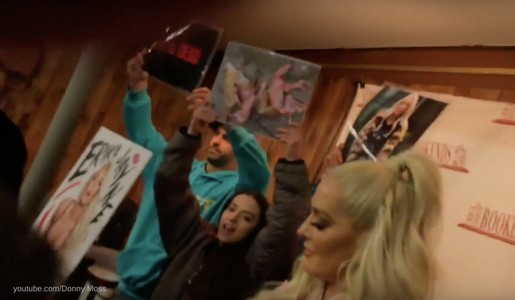 The protestors were quickly removed by security and Jayne has yet to comment on the incident publicly.  But clearly Erika isn't going to let this set-back ruin the excitement over her new book. Perhaps she did learn a thing or two from the Queen of Mean over at Vogue!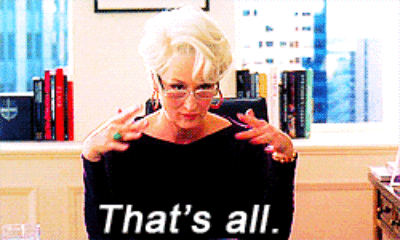 Tell us if you've read Pretty Mess yet in the comments!
---