The 7 Most Entertaining Drunken Housewives Moments
Get the Pinot Grigio because it's turtle time
Emily Bertha February 28, 2019 9:59am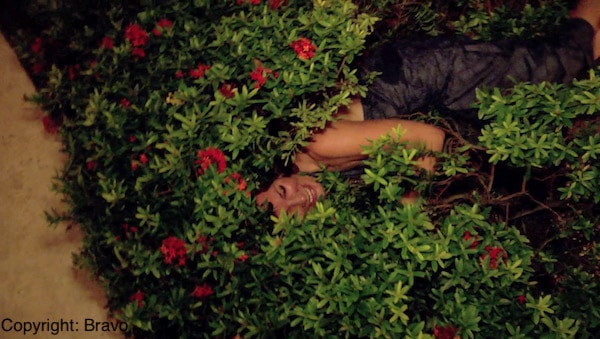 St. Patrick's Day is right around the corner, and with that comes Shamrock shakes, tacky t-shirt slogans, and of course, lots and lots of alcohol. In honor of this day, we've compiled a list of some of the most entertaining drunk moments on Real Housewives.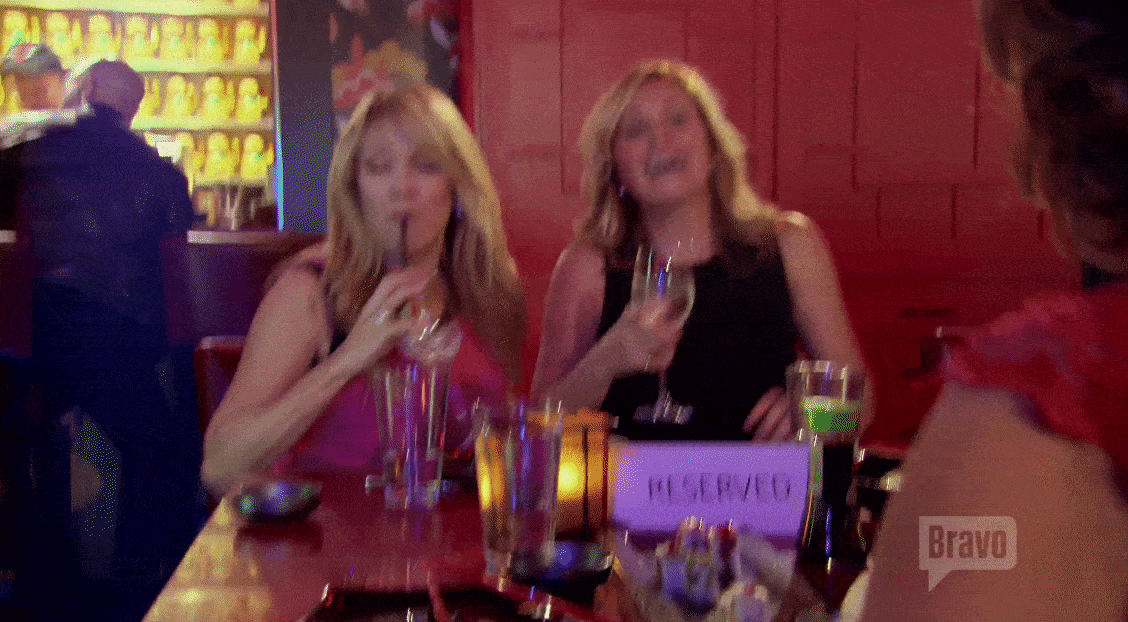 VICKI CRASHING A KEGGER
Back in the early seasons of RHOC, Vicki Gunvalson was just as obsessed with her kids as she is now. When Michael first went away to college in Colorado, she got the great idea to show up unannounced. What college kid doesn't love their mom surprising them while they're at a party?! In typical Vicki fashion, she walks in yelling, "Mommy's here!" carrying a case of Coors, ready to whoop it up (this scene that could have easily been the intro to a bad porno). Michael may not have been thrilled, but his friends certainly were welcoming when they lifted her into the air to do a keg stand.
LUANN'S DRUNKEN STUMBLE
Back before LuAnn De Lesseps fell on hard times in the legal arena, she was falling her way through Mexico on a RHONY girl's trip. The first fall landed her in the bushes, and she proved the old adage "one tequila, two tequila, three tequila, floor!" true when she later fell off the porch. The ever graceful countess showed us that drunken falls and giggles can be just as entertaining to watch as leg throws and yelling.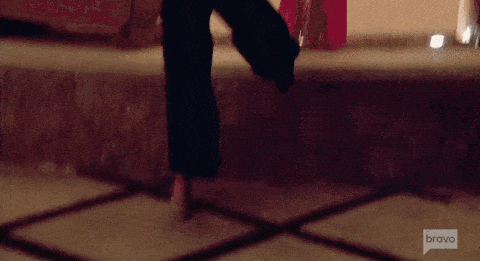 SONJA'S SUDDEN MEMORY LOSS
Sometimes I get so drunk that I forget that my phone is in my hand as I call my friend crying over my lost phone. Other times I get so drunk that I forget that charging my ex on Venmo for emotional damages and wasting two years of my life is a bad idea.  But I've never been so drunk that I forgot that my friend is DEAD. After a night of drinking, Sonja Morgan tried bragging about the celebrities she parties with. Dorinda was quick to step in and remind her that unless she takes shot with ghosts, it'd be pretty hard to party with John John Kennedy seeing as he's dead.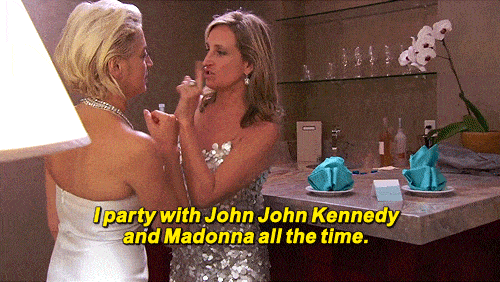 JOE'S TIPSY TUMBLE
And because it's just oh so delicious, I have to include this Househusband moment too. During Danielle Staub's wedding weekend, Joe Gorga stumbled back into his hotel after drinking with the guys. Maybe they took a shot for every time Danielle got engaged…?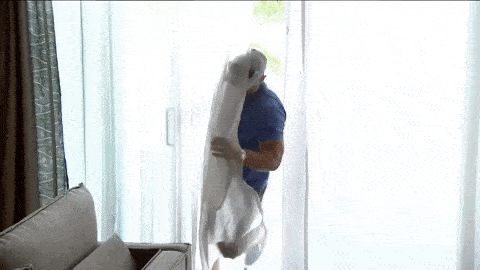 LEEANNE'S ATTEMPT TO HANG WITH THE COW GIRLS
After attending a rodeo for D'Andra Simmons' birthday, the ladies of Dallas head for the bar to celebrate. LeeAnn Locken makes it quite obvious that while she may have been a carny kid, she was never a college kid. She tries a beer bong for the first time and immediately follows it with some sort of gagging/dying walrus noise. As if that weren't embarrassing enough, she puts to use some of that liquid courage to use and dry humps D'Andra as well as the entire dance floor after she's finished dancing. The whole time LeeAnn looked like a 15 year old who just had their first drink showing off for friends at her first high school party.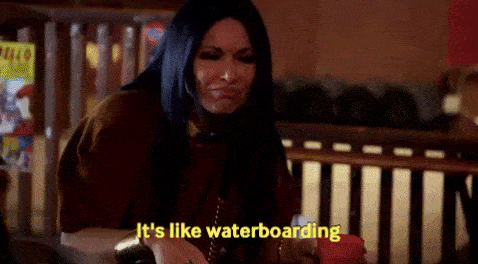 BRANDI'S WINE TOSS
Ahh, the awkward wine toss of RHOBH. This moment is all the more entertaining because it is just so strange. During a dinner with co-star and soap star Eileen Davidson, Brandi Glanville showered Eileen in praise before showering her in alcohol. Brandi wanted to see Eileen reenact a scene as the evil character she played on Days and joked that she'd throw wine at her to help her get into character. Then she actually threw wine on her… Let's all take a moment of silence for the wine loss that was suffered in the name of entertainment.
TAMRA'S MEXICO FIASCO
It's all fun and games until you get naked and break a foot. Actually, sometimes it's still fun and games afterwards as well. After three too many tequila shots in Mexico, Tamra Judge tripped and broke her foot on the way into the hotel hot tub. Of course I felt bad for her, but that doesn't mean it's any less entertaining to watch. The best part is that she doesn't even remember how it happened to this day. She sort of just brushed it off and kept swimming and showing off her tits. Viva Mexico!
Do you have a favorite drunken Housewife moment that's not on the list? 
---