Eileen Davidson Makes A Stylish Comeback on RHOBH!
It looks like she finally took Kathryn Edwards advice!
Jaimee Palkovicz March 16, 2018 12:28pm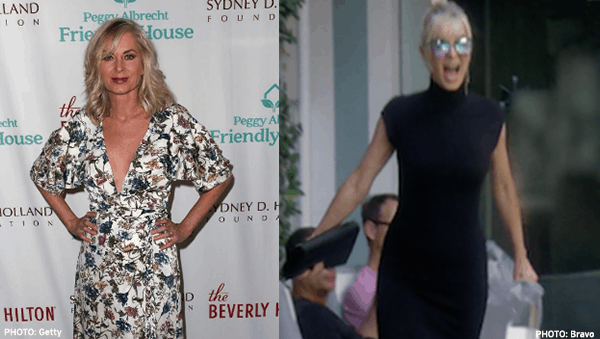 Eileen Davidson made an epic return to Real Housewives of Beverly Hills with her fashion transformation. She killed it in the most simplistic outfit and made such a statement. The statement being, "I'm doing real well without you b**ches."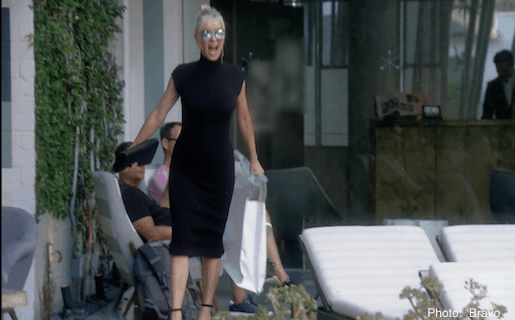 Eileen clearly took Kathryn Edward's advice from two seasons ago and got herself a brand new trendy clutch. The look she went with for her short return was a smart fashion move on her part. The dress was perfect and hugged her in all the right places. It accentuated her amazing figure and was conservative in a way that left a lot to the imagination. We didn't get a great look at the shoes, but from what I did catch, it looks like she went with a strappy heel that gave the look a little extra sexiness; despite the fact that the dress is a turtleneck. The sunglasses were the main accessory and the best accessory at that!  She completed the look with a chic bun.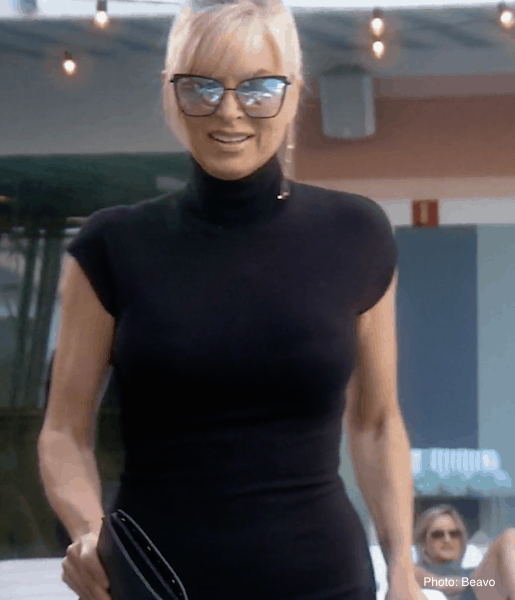 When I saw Eileen's look I was completely blown away.  Not only did she look like a new woman, but the outfit is one that can easily be recreated and really affordable. With this look, you don't need to have "Housewife money" to get this "Housewife look".
Which RHOBH do you think has the best style this season?! Comment below!
---