Dorit and PK Kemsley Accused of Not Making Payments on $3.6 Million Debt to Las Vegas Casino
Guess they'll be no more Hermes china. ¯\_(ツ)_/¯
Genny Glassman August 28, 2018 4:44pm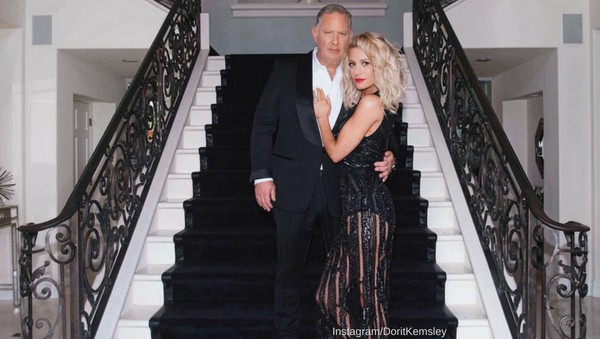 Real Housewives of Beverly Hills star Dorit Kemsley and her husband PK are in some serious legal trouble and it looks like things are going south quickly. According to a new report by The Blast, PK has been accused of breaching payment on his settlement with the Bellagio Hotel and Casino and now he owes them big money.
The hotel and casino recently filed court documents, which accused PK of missing up to $3.6 million in settlement payments. According to People Magazine, PK was sued by the Bellagio in 2013 when he failed to pay back a $3.6 million casino credit line he was given in June 2009. In new documents filed by the casino, PK has made a total of five payments (from Jan. 28, 2010 through Aug. 23, 2011) to repay his debts,  but the amount he has paid back thus far has only equaled $875,000 (according to The Blast).
In 2012, PK filed for bankruptcy in the United Kingdom, hoping to wipe his debt clean, but the casino fought the debt, claiming that they were never notified before PK filed and that though the order was made from the UK it did not impact his debt at the casino.
After that, PK then attempted to pay down his growing debt, giving the Bellagio another $575,000 through February 2013. But the interest on the debt meant that he still owed the company $2 million.
A settlement was then reached between the two parties, where PK would make payments until June 2018. But now the Bellagio is claiming that the reality husband has stopped making payments in May and are looking to collect on the remaining balance.
They asked the court to order a judgement in the amount of the remaining balance so they could use that to go after PK and seize his assets if necessary.
Are you worried about PK and Dorit? Sound off in the comments!
---