See Dorit Kemsley's Before & After: Has The RHOBH Star Gone Under the Knife?!
90210hhhh
Lara Sophia November 30, 2018 10:38am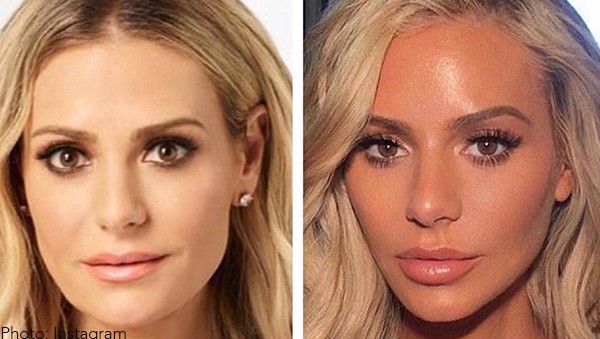 Dorit Kemsley has made waves on the Real Housewives of Beverly Hills since she joined the show 3 years ago.
And while Dorit has always kept us guessing with her ever-evolving fashion and hairstyles, her face recently started looking very different.
Maybe it's good contour, maybe it's more? Over the last few months, we've seen Dorit's face morphe quite a bit. And while the RHOBH star chalks it up to "good makeup" not everyone is buying that.
Some have speculated that Dorit has had some work done. In fact, some fans suspect Dorit has gotten a nose job, lip injections, and more.
So, when we stumbled up the above photo comparison we had to get your opinion on the changes to Dorit's look.
Here are some more photos showing off Dorit's new face.
And as a reminder here's a throwback photo of Dorit and PK from a few years ago.
I don't know if I think Dorit has gone under the knife but I think she's had some filler, lip injections, and laser treatments to sculpt and change her face.
Tell us – Has Dorit Gone Under the Knife?! Sound off below!
---