Dorinda Medley Shares Her Tips For Celebrating Christmas & "Making It Nice"
Dorinda Saves Christmas
Lara Sophia December 7, 2018 9:53am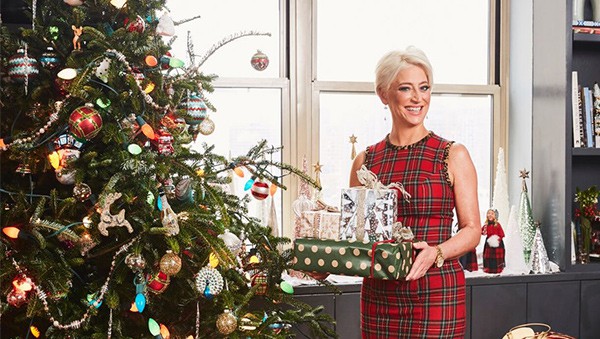 Dorinda Medley secured her status as the Queen of Christmas when she famously told her co-stars  "I decorated. I cooked. I made it nice" as they attempted to ruin her Christmas celebration in the Berkshires.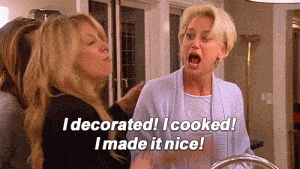 Ever since then the Real Housewives of New York star has proudly donned her Christmas queen crown.
So, when someone always makes it nice, you want to take any and all advice from them, especially when it comes to their crowning achievement: celebrating Christmas.
Here are Dorinda's 6 Tips For Celebrating Christmas & "Making It Nice"
Dorinda jokes that when it comes to drunk guests you should "Kick them out. Call 911," but in reality, she advises to "manage people" and "keep it positive."
"If you see someone's drinking too much, you have to quietly cut them off — it's usually me so that's difficult," she jokes. Adding, "you have to talk about positive things and not put people together that you know aren't going to click."
Get A Tree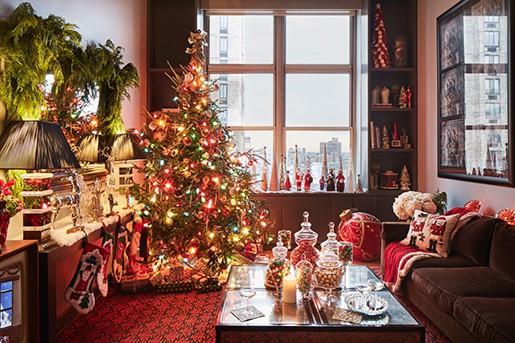 "Obviously, the best thing to do is get a tree," Medley says of the MUST have decoration, everyone should have.  "All of us know we have that tree up and when you take it down in January how depressing your house seems." Dorinda also suggests just getting "a couple little things" if you want to keep things simple. "You can buy a couple snow globes. You can string some lights in your window. You can just do little things to make it festive."
Always Have Food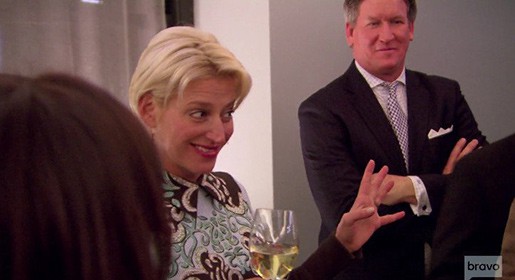 Food is a MUST for any party especially if there will be booze."I can't stand when you go to an event and they have no food. You get three glasses in, you're bombed," Dorinda explains. And we should all take Dorinda's advice because she knows a few things about getting bombed.
Consider Snow Globes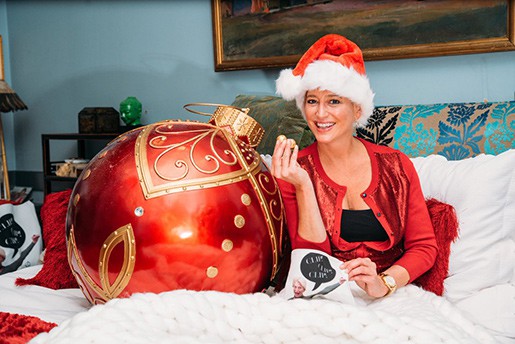 "I said this year when the girls come up to the house I think I want to do a snow globe theme," Medley explains. "Even the most sophisticated person is like, 'I love the snow globes!'"
Include Something Sentimental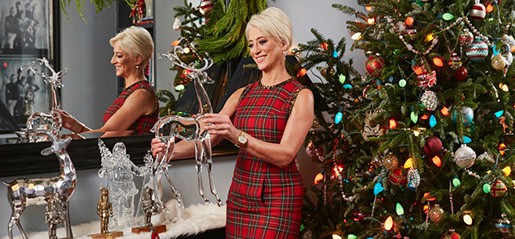 Sentimental items always make holiday decor and celebrations that much more special. Dorinda reveals that one of her favorite sentimental items is a three-foot ceramic Santa Claus. "My mother had four kids and we didn't grow up with any money or anything, and she used to take a ceramics class just to get away from us, I think," Medley says. "And she made for me one Christmas a three foot tall Santa … Every year when I take that Santa out, I swear to God, I cry, because I remember when she gave it to me."
Make It Nice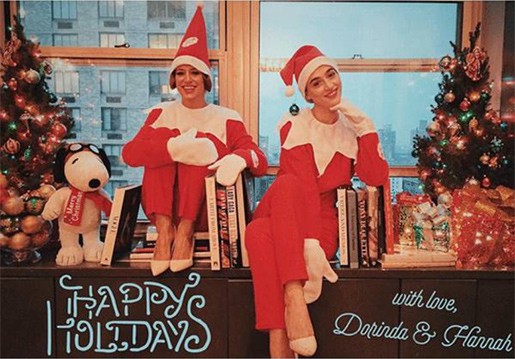 Do your best to make all of your guests feel comfortable and welcome. Make it nice isn't one size fits all and is more about creating a special feeling for your holiday guests.
For more RHONY, check out our Get OFF My Jock RHONY tour!
Thoughts on Dorinda's Christmas tips? How do you make the most of the holiday season? Sound off below!
Buy 'RHONYDorinda I Made It Nice' by tastereality as a T-Shirt, Classic T-Shirt, Tri-blend T-Shirt, Lightweight Hoodie, Women's Fitted Scoop T-Shirt, Women's Fitted V-Neck T-Shirt, Women's Relaxed Fit T-Shirt, Graphic T-Shirt, Contrast Tan…
---