Does Thomas Ravenel Have a Sex Tape?
Please God no.
Genny Glassman July 5, 2018 4:10pm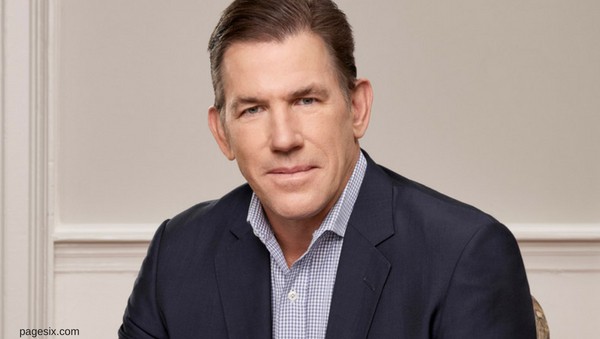 The rumors have been around for years, but did a recent blind item confirm that Thomas Ravenel has a "coke filled" sex tape in his past? According to a blind item posted by Enty, the lawyer behind blind gossip site Crazy Days and Nights, the story is true.
The blind, which was originally posted in May 2018, was answered on July 4th as part of a "Reveal Day" where Enty had promised to expose the truth behind some of CDAN's juiciest stories. In the original post, Enty wrote:
"This A- list reality star who used to be famous for something else in his life should be on the lookout for that coke filled sex tape he probably doesn't remember shooting. It will end whatever career he has left, which shouldn't be any after his past actions."
And yesterday he told readers that the "A-list reality star" was in fact T-Rav.
We do know that Ravenel has a history with substance abuse. In 2007, he was indicted on a federal cocaine distribution charges, effectually ending his run as the South Carolina treasurer, on which he had only served for five months. According to People Magazine, the Southern Charm star spent 30 days in an Arizona rehab facility and then in September of 2007 plead guilty "conspiring to buy and distribute less than 100 grams of cocaine," and in March 2017 he served a 10 months sentence in federal prison.
There have been whispers for years that Ravenel has a sex tape hidden away somewhere. But with Ravenel's recent sexual assault scandals and the antics of his girlfriend Ashley Jacobs on the show, it seems like the rumors have resurfaced once again.
Gossip blogger Tamara Tattles even hinted in a blind that Ashley is possibly holding the threat of exposing the sex tape over Thomas' head in order to receive a huge payout as his "girlfriend."
While again, most of these stories are rumors or hearsay, we all know that sometimes there is a dusty, dirty, and coke-dusted grain of truth to a rumor.
Do you think that Thomas has a sex tape? Let us know in the comments!
---