Does Jill Zarin Have a Boyfriend?
And he loves tennis as much as she does!
Genny Glassman July 9, 2018 7:38pm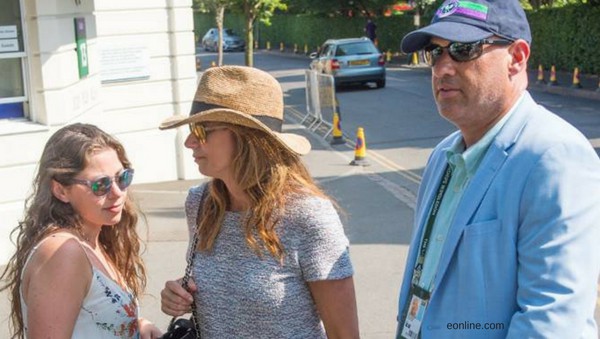 It looks like this
Real Housewives of New York
alum wasn't single for long! After the tragic loss of her husband Bobby, it looks like
Jill Zarin
is ready to get back into the saddle.
Us Weekly
is confirming that the Zarin Fabrics owner is dating Gary Brody. And guess what? He loves tennis as much as Jill does!
A source confirms to Us Weekly that while the two are not officially boyfriend and girlfriend "the situation is evolving."The source adds that "They've played tennis as friends for a long time but have been casually hanging out for a few months."
The two were even spotted in London together at Wimbledon, where Jill vacationed while visiting her daughter Ally Shapiro.
Bobby's death has been hard for Jill, who has spoken candidly about her experience with grief and loneliness. Though some tongues are wagging that starting a relationship five months after Bobby's death is perhaps too soon. Though really, there is no right way to go through the grieving process.
Do you think Jill is dating too soon? Let us know in the comments!
---