D Pic Drama For Mama June
The Mama June: From Not To Hot star's boyfriend is accused of sexting other women!
Ashley Hoover Baker April 18, 2019 4:02pm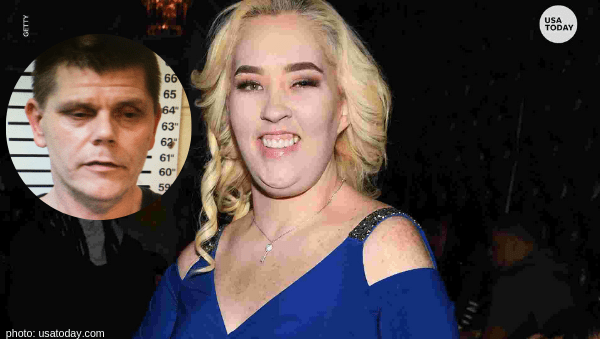 June Shannon, The Mama June: Not To Hot star, is in the news again with her boyfriend, Geno Doak, after their crack arrests earlier this year. Keepin' it classy! 🤦
I warn you. The following statement was reported by The Blast and may make you throw up in your mouth.
Instagram messages sent earlier this year by Geno were obtained, including one instance where he sent a dick pic to a woman that wasn't Mama June. "He went into detail about what he wants to do sexually and, in one instance, told the woman he was chatting with, that June was with him while he was talking to her," according to The Blast.
Sources close to the couple said they want Honey Boo Boo's mom to end the relationship. They agree Geno should get out of Mama June's life immediately, "as they believe he doesn't have her best interests at heart," per The Blast's report.
Here's The Blast article that details an encounter between Geno and Tina Harry. I can't unread the words, so I don't want to do that to you, unless you're willing.
If you're grossly curious, I've been there, click here to read the full article from The Blast with photos of the woman who came forward.
Does this guy have any redeeming qualities? If so, can someone enlighten me in the comment section?
---