Denise Richards' Sequin Dress from RHOBH S9 Finale!
90120-OMG!
Lara Sophia July 12, 2019 9:00am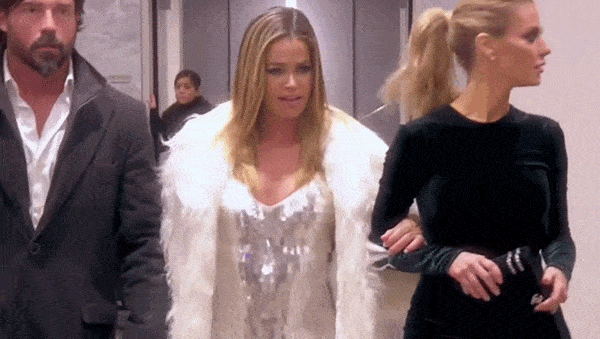 Denise Richards has quickly become everyone's favorite Beverly Hills Housewife!
Since joining the Real Housewives of Beverly Hills, Denise has dazzled fans with her sassy comebacks, loose lips, and refreshing no-nonsense personality.
Not only is Denise super gorgeous but she's got a history in Hollywood that makes her just what the Beverly Hills Housewives need.
While Denise's fashion sense hasn't wowed us throughout season 9, her ensemble, and attitude, at the season 9 finale party left us wanting more, which we will hopefully get during season 10!
Denise's sequin finale dress is perfect for a birthday party, a girl's night out, a bachelorette party, or an NYE's party.
With that said let's get the 411 on Denise's sequin finale look!
Denise Richards' Sequin Dress
ALICE + OLIVIA Contessa Mini Dress
FOR MORE REALITY TV STYLE CHECK OUT THE FASHION SECTION OF TOR!
Source for outfit details: BigBlondeHair.com
---