Dean Unglert Shares His Thoughts on Colton Underwood as 'Bachelor'
Dean Unglert Shares His Thoughts on Colton Underwood as 'Bachelor'
Mandy Robinson September 30, 2018 8:44pm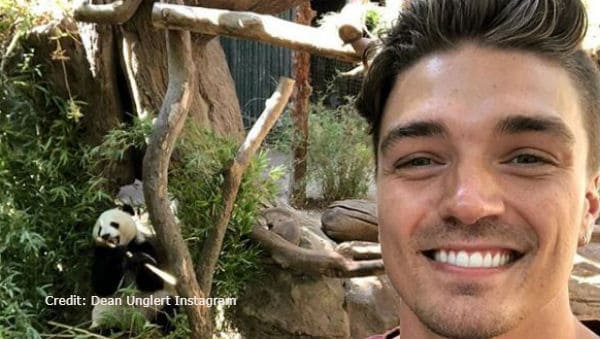 Dean Unglert is someone that fans thought could end up The Bachelor at some point, but it never happened. Now, he is speaking out and sharing his thoughts on Colton Underwood getting the job. Dean isn't a fan and doesn't think that this season is going to go great.
Dean talked to Entertainment Tonight at the 2018 iHeartRadio Music Festival at T-Mobile Arena in Las Vegas about it. One thing is that Dean does like Colton. He shared saying, "I love Colton, don't get me wrong — but [he's] not my Bachelor."
It turns out that Dean Unglert doesn't think Colton Underwood was the right choice. He really does feel like they could have picked someone better for the job. Here is what he had to say about it all.
"You know, he's a little young. He's younger than me. He might be more advanced in his life than I am, but I don't necessarily see him marrying the woman that he chooses … for a plethora of reasons. One, I don't think he knows exactly what he wants."
Colton Underwood is still a virgin, which has some people unsure if he will fit the job well. He still wants to do the overnight dates because he will be able to spend some time alone with the girls without the cameras around.
Dean even said that he thinks Colton will be "horrible" at the job for the same reasons that he would have been. They are both just too nice, which makes it hard to cut ties with women on this show. Dean said he thinks it will be a "dumpster fire."
Do you agree with Dean Unglert on how things will go with Colton handing out roses? Let us know in the comments section below, and don't miss new episodes of The Bachelor when it starts airing on ABC in January.
---