MTV Considers David Eason Poison After Killing Dog
The gruesome act left Jenelle Evans considering divorce.
Ashley Hoover Baker May 2, 2019 7:34am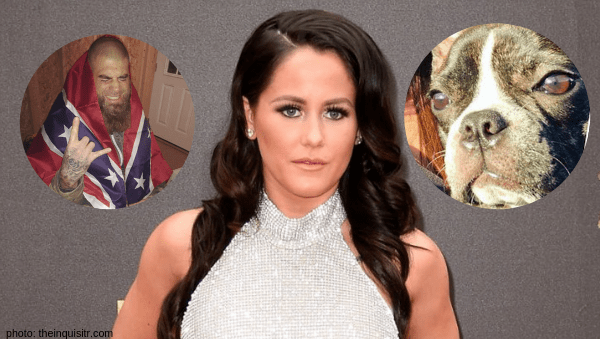 Teen Mom 2's David Eason is getting tons of backlash after shooting and killing Jenelle Evans' dog. Fans, animal lovers, and basically anyone with a heart are coming hard for David (understandably) after he shot his wife's dog, Nugget.
Let's start with MTV. They consider David to be "poison as far as MTV is concerned, and he will never, ever appear on the show," according to reports from TMZ. The website reminded us that this was "just the latest in a string of violent, alarming incidents … among them, a domestic violence call, a gun-crazed rant about the Secret Service showing up at his home following a threat to the President and another animal cruelty incident involving a pig. The show fired David a year ago after making anti-LGBT comments."
Jenelle has been married to David for almost two years, but that's not stopping her from considering a divorce from  the man who shot and killed her dog, according to E! News. The mother of three has been vocal on social media expressing her devastation in losing her 'side kick'. "I have not gone back to my home yet because he is refusing to leave. I won't see him and don't want to talk to him," Jenelle explained. "Thankfully the kids did not see him shoot the dog. They are still with me. I am very much considering pressing charges against him for this."
TMZ was told MTV will air NO video of David, due to the nature of the cruel act of violence, but also because the network perceives him as a real threat. A source told E! News they are concerned about Jenelle and her kids' safety. The source noted that for David "isn't taking this seriously in his mind. He does not understand this is the final straw."
Do you think Jenelle should divorce David for this heinous act? Sound off in the comments!
---