Danielle Staub's Estranged Ex Files for Divorce
Engaged 20 times and now divorcing for the third time, RHONJ Danielle Staub's ex files for divorce.
Emily Bertha August 28, 2018 10:18am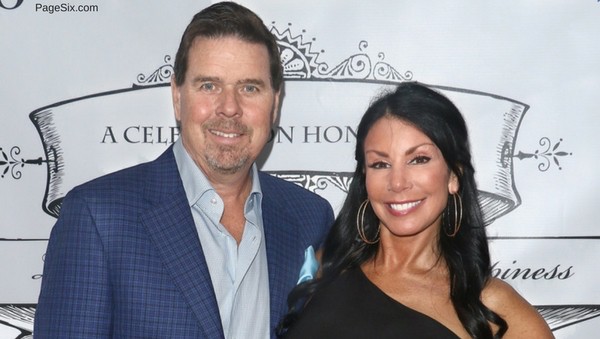 For Danielle Staub, the end of summer also means the (almost) official end of her marriage. I guess the third time wasn't a charm as Danielle has been divorced twice before.
It was only a three months ago that Danielle Staub married boyfriend Marty Caffrey in a destination wedding in the Bahamas. Although Danielle returned as only a friend of the cast of RHONJ, Marty appeared in several episodes this past season.
Marty allegedly was the one to file for divorce on August 14th, according to E! News.  He stated back in late July that he would be filing for divorce, and although I don't know much about their relationship, it seems like a mistake on Marty's part. Hello McFly, you're probably not going to do better than her.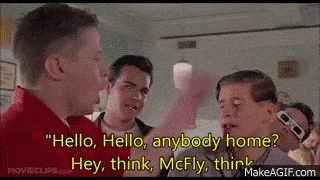 Days before the divorce filing, the estranged couple reportedly also filed restraining orders against each other after an unknown altercation.  However, those charges have now been dropped after the two appeared in Jersey's Bergen County court over it. Is it wrong that I kind of want someone to file a restraining order against me just to add to (*ahem* create) my street cred? I have to mess with someone before they can mess with me.
Marty's proposal in May of last year was also filmed for the show, an episode that will likely be difficult for Danielle to relive. I mean, the end of a relationship is hard enough, but having to watch all of the good memories you had together? Rough.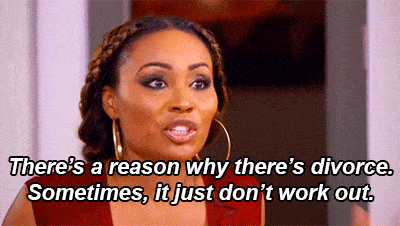 Danielle has yet to publicly make an announcement about the divorce on social media, but she has since unfollowed him on Instagram. That's when you know it's over. However, she did release a statement alluding to the fact that Marty seemed to be in the marriage more for the press than for her. He has talked to several news outlets about their rocky relationship and divorce.  We never learned much about his personal life aside from his relationship with Danielle, but now he's talking to the press about their failed marriage? Messy, messy, messy.
After you've been engaged f**king 20 times now, I think it may be time to call it quits on the marriage front. Maybe just keep your next relationship low key with none of the pressures and expectations of engagement and marriage.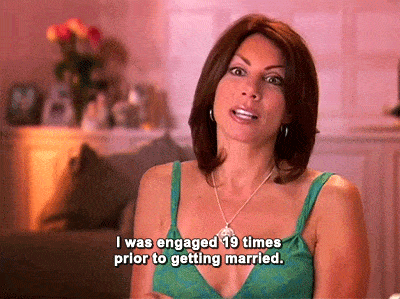 Honestly, maybe all of this was for the best. I mean, who wants to be with someone named Marty anyways (I would say "no offense", but everyone named "Marty" is probably 60+ and doesn't even know what Real Housewives is)?
I certainly wish Danielle all the best; she deserves love and happiness after all she's been through on the show.
Speaking of divorces! We're adding this one to the list!
---