Danielle Staub Makes Deal with Bravo to Film Her Destination Wedding
The former RHONJ star is a "prostitution who-ah" no more!
Genny Glassman April 19, 2018 6:40am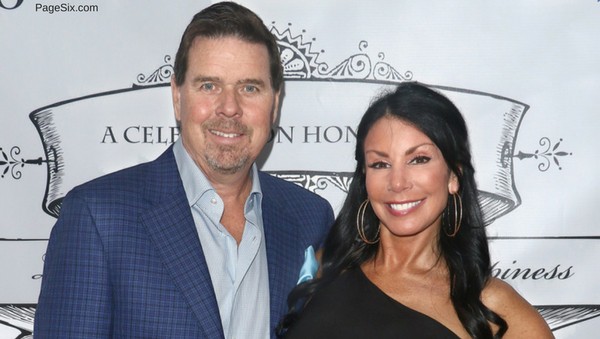 Good news for fans of The Real Housewives of New Jersey! A reality wedding might be in your future. According to Page Six, Danielle Staub and fiancé Marty Caffrey have struck a deal with Bravo to film their destination wedding early in May 2018. My, things have changed since the show first aired.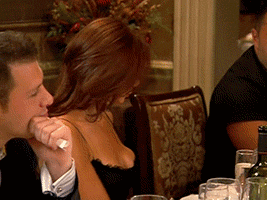 Though Bravo has yet to confirm the deal, an insider tells Page Six that, "They're getting married May 5 on Bimini Island […] Bravo cameras will film it." Because things are still under wraps there isn't much known about the upcoming nuptials.
A separate insider told Page Six in February that the two were originally concerned about picking a date that would allow Danielle's daughters, Christine and Jillian, to be on break from school. However, it seems like the two decided that a Bravo payday was more worth it, instead choosing May 9th, so that the wedding could be filmed in time for the current season.
More from Taste of Reality: Bethenny Frankel Has Sage Advice for Khloé Kardashian About Motherhood
Although we can't be sure what exactly Danielle is getting paid for putting her wedding on TV, she wouldn't be the first reality star to cash in on her special day.
In 2010, RHONY Bethenny Frankel married Jason Hoppy, allowing Bravo cameras to capture the whole thing and cover the $200,000 price tag. And when Kim Kardashian married Kris Humphries in 2011 she made a reported $17.9 million from E! When she later married Kanye West in 2014 she made $21 million.
More from Taste of Reality: Dorit Kemsley May Not Be Returning for Season 9 of RHOBH
Seeing as how Danielle is not an official RHONJ cast-member (she is considered a "friend") and let's face it, she is no Kim K, nor is she Bethenny, it is unlikely that her wedding payout will reach those numbers.
Would you tune in to watch Danielle Staub's wedding day?
---