'Dancing With the Stars' Alexis Ren and Alan Bersten Address Romance Rumors
The Fireworks Have Been Going Off Between Alex and Alan!
Mandy Robinson October 23, 2018 1:07pm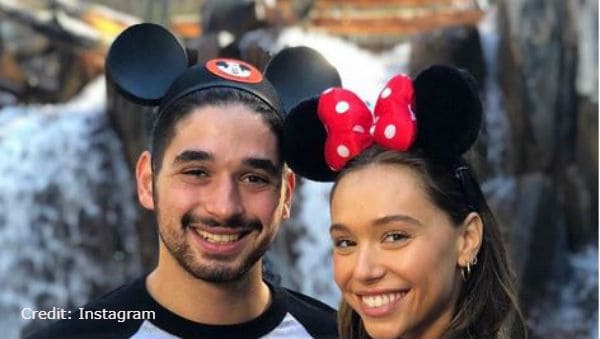 Dancing With the Stars romances have worked out for several contestants over the years. Recently, rumors have been flying that Alex Ren and Alan Bersten might be more than just friends. Well, last night this couple finally addressed the rumors and I have to say I am loving these two together!
First off, last night they had the highest scores on Dancing With the Stars. The chemistry between them is undeniable. They were in jeopardy but nobody actually went home. Maybe the fact that they admitted they are more than just friends will make the fans vote for Alex Ren and Alan Bersten to stick around longer. Everyone loves a good romance!
While talking to ET's Katie Krause after the show, the two did say a bit about their romance. Ren said, "I mean, we're just, we're just so happy to be here and like I love him so much and I love his energy so much and we've been so focused on the competition." She could love him just as a friend, but it was obvious that wasn't what she meant at all.
Alex was asked about the romance rumors. She didn't seem to want to admit to anything. Actually, she said, "I'm not answering that… I can barely get through [these] Mondays!" So of course, she doesn't want to let the cat out of the bag just yet. Everyone would love to know details so we will just have to keep watching these two on the dance floor. Alan did say they are just taking it one day at a time for now. It will be easier to define their relationship once they are done with DWTS and get back into their normal routine.
What do you think of Alex Ren and Alan Bersten of Dancing With the Stars as a couple? Let us know in the comments section below, and don't miss the new episodes of DWTS on Monday nights on ABC.
---