Cynthia Bailey's New Boo
RHOA Cynthia Bailey is getting serious and #CHillin with her new boo .
Emily Bertha September 4, 2018 11:34am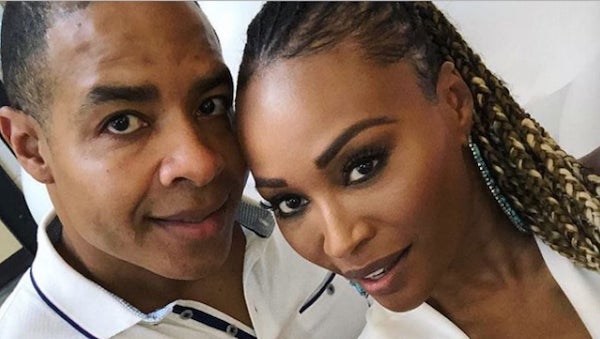 Throughout her time on RHOA, we've seen Cynthia Bailey fall in love, go through a rough divorce, and have her friends question the motives of a guy she was dating. Now, it seems Cynthia may have finally found "the one" (if you believe in that sort of thing). Their relationship is Instagram official (which in the world of the internet basically means they're married).
When Cynthia divorced from ex-husband Peter Thomas last year, she didn't want to exclusively date anyone. Yet it seems she is ready to be with one man now from the looks of her Instagram post. FOX Sports host Mike Hill is featured in some of Bailey's recent stories and one of her Instagram pictures. Less than a week ago, she captioned a photo of her and her new boo with a simple heart.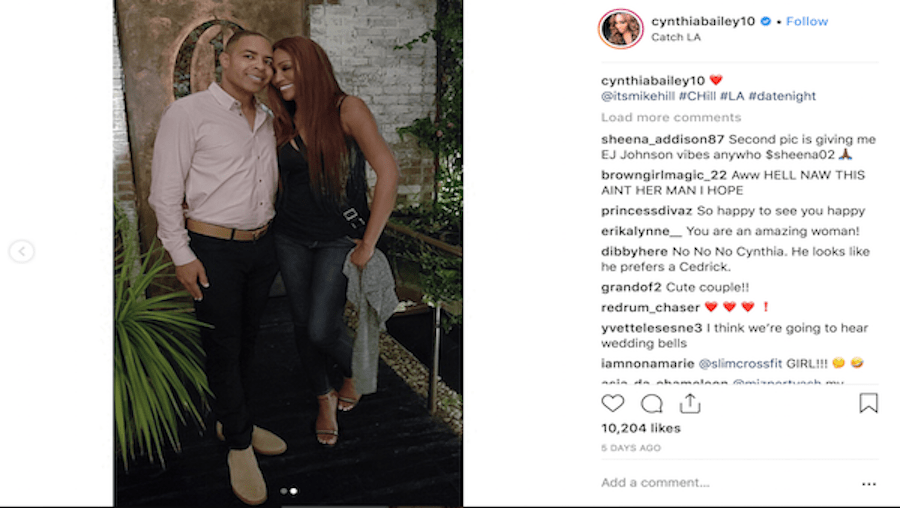 Of course, we all know heart captions are reserved for pictures of our moms, really, really aesthetically pleasing sushi from that place we spent half of this month's rent on, and for a significant other whom we've already said "I love you" to.
While the RHOA star hasn't shared many photos of the two of them, it's clear they're serious. Mike reposted the same picture of the two of them calling her "a catch." I mean, duh. She's basically a 10 pound catfish (despite how that sounds, it's a compliment to compare a model to a fat fish in this instance). Mike also posted an admittedly adorable selfie with her a couple of weeks ago. They look like matching angels in white, and I don't hate it.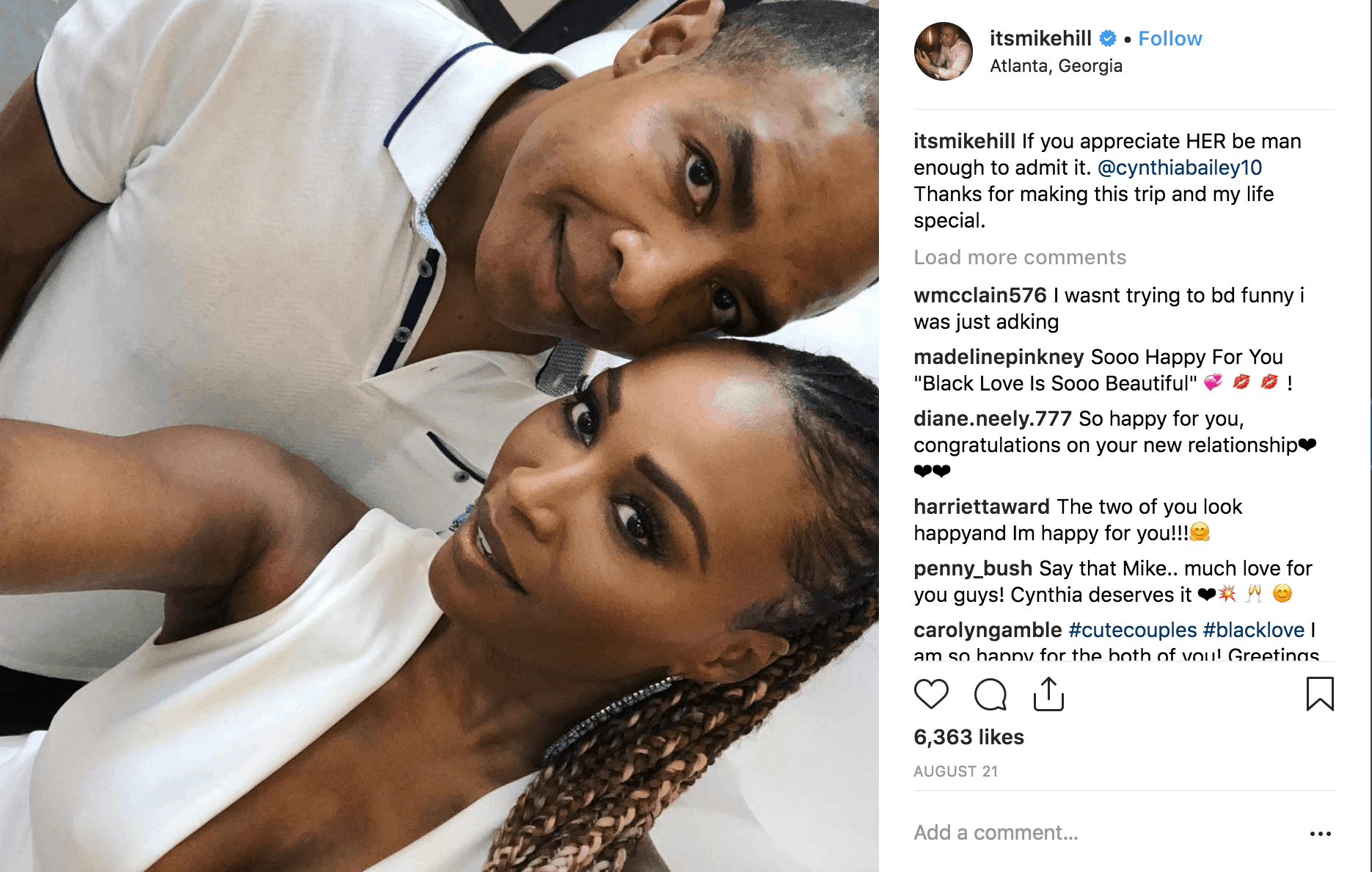 So far, Cynthia has kept things under the radar with this relationship. She even hosted a low-key birthday party for her new man at the one and only Lake Bailey.
Evidently, they already have a couple name as well: #CHill, a combination of both of their names.  Um, no. Sorry, but this isn't a wedding, and that's the only time it's acceptable to hashtag your own couple name in photo captions. *Regina George voice:* "Stop trying to make self appointed couple names happen! It's not going to happen!" Creating your own couple name and using it is kind of like a kid without many friends coming up with his own nickname; it's sort of cute, but sort of sad.
So the real question is, do you think he'll be making an appearance on the next season of RHOA? 
---