Back To School With RHONJ Alum Kathy Wakile
Real Housewives of New Jersey alum, Kathy Wakile, expands her culinary resume and teaches a cooking course!
Ashley Hoover Baker August 21, 2019 9:07am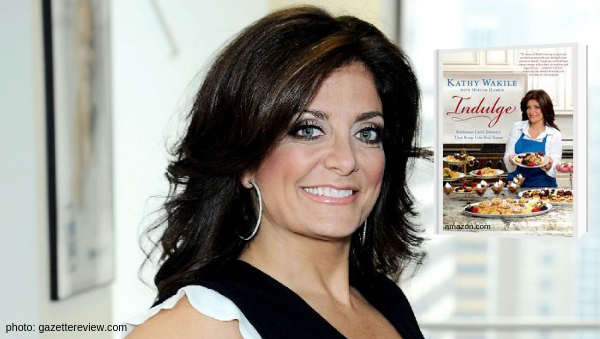 It's back to school season for fans of Real Housewives of New Jersey! Fan favorite, Kathy Wakile, is expanding her culinary resume and will teach a cooking course at Memphis, Tennessee's Remington College Culinary Training Center.
The course is called Eat Live Love Indulge with Kathy Wakile "Real Kitchen" Cooking Class this October where Kathy will share her art of Halloween decorating. The Remington College website states, "What better time to get creative with your desserts than Halloween! From scary to magical, we'll be making desserts that will stand out at your next Halloween party. Our two-hour course with Kathy Wakile will include all materials to make a unique dessert and instruction from Kathy herself! All participants will also receive a signed copy of Kathy's cookbook."
According to Bravo's The Daily Dish, "She's teased the project in the past and has already been spotted on campus, and, yes, even already taught a course. Having already opened a pizzeria, written a cookbook, and launched a cannoli kit line, this latest endeavor is hardly a surprise."
In a statement from Kathy to Remington College's website, "My family has been passing down the knowledge of cooking good food and baking delicious desserts for generations. I've loved building a business on that knowledge. Now, I'm excited to share what I know with the next generation of cooks and bakers at Remington College."
Would you take a cooking course taught by Kathy? Sound off in the comments!
---