LHH Round-Up: Another Day, Another Court Case
Black-eyes and bench warrants galore
Lisa Evans April 24, 2019 10:07am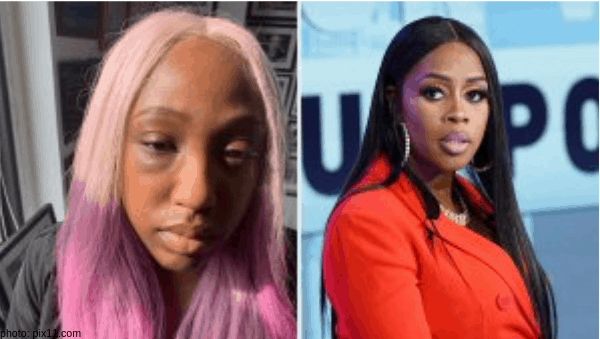 Her Reputation Proceeds Her
Love & Hip Hop New York star Remy Ma is back in the headlines for some possible bad behavior following the revamping of her one-time troublesome persona.
Remy Ma is the mother hen of the NY franchise and has gone on to build a brand as well as co-host the talk show, State of the Culture on Revolt TV.
Hold on to your hats and take a seat because this story is about to get juicy.
Fellow LHHNY star, Brittney Taylor has accused Remy of assaulting her. Brittney claims that Remy allegedly punched her in the face at a recent concert event.
According to sources, the alleged assault stemmed from an attack that took place weeks ago on Remy Ma's step-daughter, Dejanae.
Brittney reported the incident to the NYC Police Department and while no charges have been filed or arrests made, she has hired an attorney as she is seeking to prosecute.
Remy Ma served six years in prison on an attempted murder charge and she has been on parole since 2014.
Remy has proceeded to live her best life since the story broke.
No comment has been made by Remy's camp and I promise I'm not throwing shade, but who is Brittney Taylor?
Show Me The Money 
Love & Hip Hop Hollywood star Teairra Mari makes it hard to be her ride or die when she continues to make decisions that are not in her best interest.
And while I am still #teamTeairra in this whole 50 Cent drama, Teairra is certainly not winning at life right now.
A bench warrant has been issued for Teairra Marie as she failed to show for a mandatory hearing on April 22 in the revenge porn case that she lost to 50 Cent.
If you recall, Teairra owes the rapper $30,000 in legal fees which she reports she does not have the money to pay him.
The hearing was scheduled for 50 Cent's team to examine the reality stars finances.
I don't know about you, but I'm over this and wish someone would just turn the petty off for a few days.
Can you ever really change your bad girl image?  Let me know in the comments below!
---