LHH Round-Up: Catching Cases and Feelings
Court battles and love lives heat up.
Lisa Evans April 10, 2019 1:49pm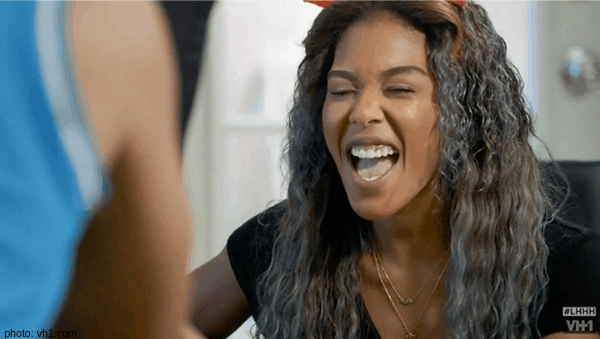 Justice is Served!
Love & Hip Hop Hollywood star, Moniece Slaughter was granted an extended restraining order against her former roommate, Sterling Coleman.
A Los Angeles judge extended the temporary restraining order for three more years until April 1, 2022.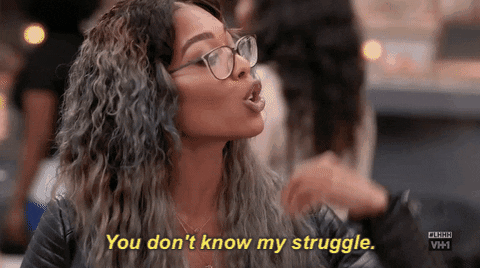 Photo: giphy.com
Coleman is not allowed within 100 yards of the reality star as it is alleged that he was harassing both Moniece and her nine-year-old son.
The judge also granted Moniece sole possession of a Great Dane that Coleman allegedly tried to claim ownership of.
Coleman has claimed that Moniece assaulted him, and he also filed a restraining order which was not extended as the judge decided that Moniece was the one being threatened.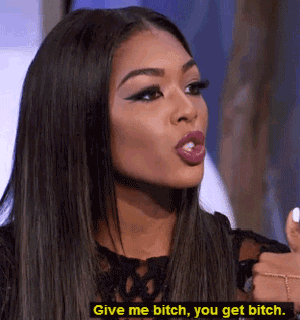 Photo: giphy.com
Next time, Moniece might want to do an enhanced background check.  Thankfully all ended well.
Bad Day for You
Former Love & Hip Hop star Mally Mall is being investigated on suspicion of multiple sexual assaults following an FBI SWAT team raid on his LA home.
The rapper whose real name is Jamal Rashid claims that he is the victim of an extortion scheme.
The raid was part of an investigation that stems from 2016 into human and exotic animal trafficking claims.  Seized in the raid were numerous exotic animals along with firearms.
Four women have come forward alleging that they were assaulted by Mally Mall.  Sources close to the rapper are adamant that all interactions have been consensual, and they have text messages as well as voicemails to prove that at least one incident is part of an extortion scheme.
The rapper was detained and released following the raid, but the investigation is ongoing.  He has also not been arrested for the alleged sexual assaults.
When the Timing is Right.
Love & Hip Hop Miami's Amara La Negra is officially IN LOVE.
La Negra shared that she met her boyfriend Emjay at a basketball game in 2017.  And here's a little tea for you.  Emjay happens to be castmate Shay Johnson's brother.
I foresee that being a good time next season.
Apparently, the couple did not meet through Shay and neither had any idea that they shared a mutual acquaintance.
Amara wants everyone to know that her relationship is not for a story-line and that she is living her best life.
It remains unclear how long the couple has been together, but no worries Shay has given her stamp of approval.
Good luck to Amara.  Hopefully all the other women on her show will stop accusing her of trying to steal their men.
Will these new plot twists be used as story-lines?  Let me know in the comments below.
---