A Countess Luann De Lesseps Update
The Real Housewives of New York star dodged jail time, but may get fired from Bravo.
Ashley Hoover Baker May 28, 2019 11:06pm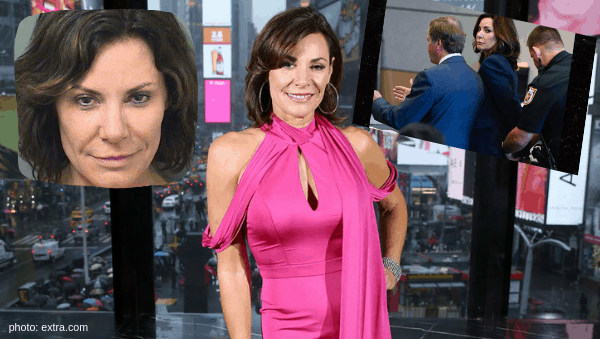 Here are the latest developments of the Luann de Lesseps probation violation saga. The Real Housewives of New York star dodged jail time, but may get fired from Bravo. The network juggernaut says the RHONY diva has "become a huge liability," according to inquisitr.com.
"Many of her costars feel she needs to be held accountable for her actions," an insider spilled to Radar Online.
The Hashtag Countess "was reportedly ordered back to jail on May 23 for violating her probation by drinking alcohol, but a judge accepted a plea deal a few hours later that allowed de Lesseps to have 'weekly telephone counseling sessions with her treating psychiatrist' and a monthly in-person session," according to inquisitr.com.
In a statement to People magazine, Luann said, "I'm glad the judge was understanding once made aware of the evidence provided and I was then released. I am now looking forward to completing my remaining few months of probation. I want to put this behind me and move forward with my life."
What does this look like moving forward? According to All About The Tea, Luann agreed to attend weekly therapy sessions and take a new prescription drug to help with her drinking problems. The cabaret star is also required to use a breathalyzer to ensure that she is not drinking. Luann will face "serious consequences if she violates her probation a second time, which she may have already done," per reports from CelebrityInsider.org.
According to the CelebrityInsider, Luann partied it up with several other Bravo celebrities in honor of her birthday,  including her  co-star, Barbara Kavovit, and former Real Housewives of Miami star, Marysol Patton. Luann shared a video of the soiree on Instagram, and "fans noticed that the reality star is sporting a glass of wine in one of the shots."
According to a pal, on the other hand, Luann has completed many of the probation requirements. The friend told People, "She's remained positive and hopeful along this journey, and has already completed her community service and her MADD course. She continues to attend AA meetings on a regular basis, too. Her friends are all continuing to rally behind her, and know that sobriety is one day at a time."
If Luann can stay out of trouble, her probation will end on August 28.
Do you think Luann will make it til the end of August without getting in trouble? Sound off in the comments!
---