Chrisley Knows Best Cast Member Attempted Suicide
Kyle Chrisley and his dad, Todd, admitted they had misled the public about why he was hospitalized.
Ashley Hoover Baker September 6, 2019 8:36am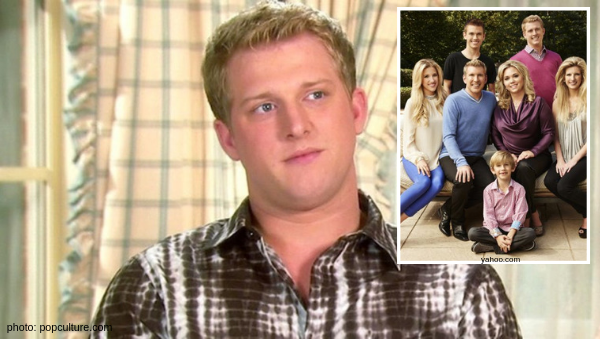 Chrisley Knows Best star, Kyle Chrisley, tried taking his own life.
The son of Todd and Julie Chrisley admitted to having a terrible side effect to his medication on the latest podcast episode of Chrisley Confessions. Todd and Kyle came clean about Kyle's recent health scare. It was MUCH more serious than they let fans believe, as a family spokesperson said he had an "adverse reaction" to a medication.
Kyle was ready to set the record straight.
"I take medication and I had a bad side effect to it and I tried to take my own life," the 28 year old revealed on the podcast.  "With the meds, I got all kinds of crazy thinking going on."
Kyle's dad jumped in to support his son.
"I think some of the medications they put you on—that you had not been on—one of the side effects is suicidal tendencies and we're now off of that," Todd added on air regarding his son's state of mind.
Todd continued, "I prayed every day for his recovery, for his wellness, for his mental health and for God to bring him back when he was ready."
Do you think this should be filmed for television? Sound off in the comments!
---