Top 10 Moments From The Challenge: War of the Worlds 2
With the premier of Challenge 35: Total Madness approaching quickly, here is a quick review of what went down last season on War of the Worlds 2.
Spill it, Sister March 30, 2020 3:09pm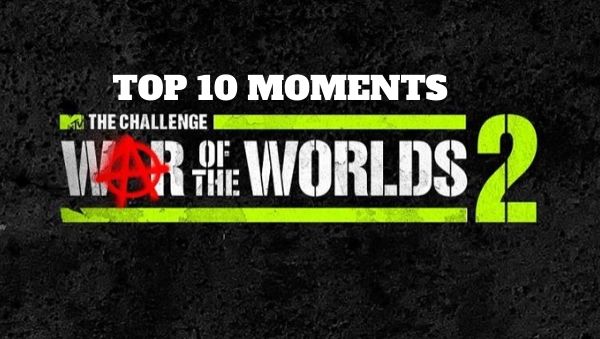 With the premier of Challenge 35: Total Madness approaching quickly, here is a quick review of what went down last season on War of the Worlds 2. WOW2 was a doozy to say the least! Chock full of turncoats, betrayals, and drama galore, these are the top 10 moments that stood out to us. We know there is plenty more that went down, but these are the ones that left our heads spinning!
Number 10: This Show is Bananas
Johnny Bananas is a staple of the challenge, having appeared in 19 seasons. However, in the last 2 seasons of War of the Worlds, he had an early exit. In episode 5 Bananas was knocked out by Theo Campbell during the epic "Die for Me" competition. Is it time for this banana to split?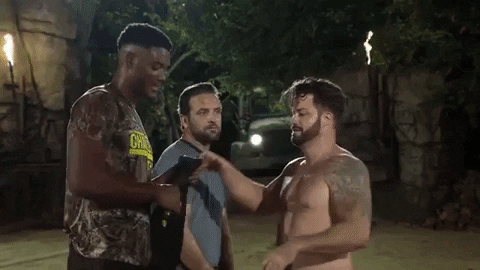 Number 9: Georgia Can Bearly Resist 
During the first season of War of the Worlds, Stephen "Bear" and Georgia Harrison were a hot and heavy hot mess. The two brits ended up splitting, after he revealed he had a girlfriend/cousin back home, but it was obvious on this second season there were still some unresolved issues. One drunken night and a gross egg sandwich later, they ended up snogging in the pool together, only to end up apart again by the end of the season. This is one rollercoaster relationship we love to watch.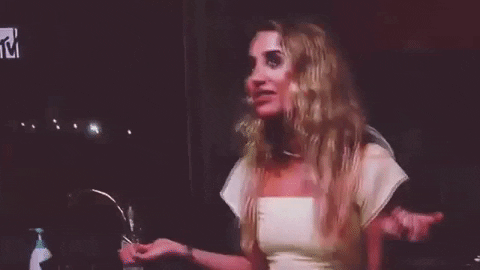 Number 8: Big Brother Betrayal
All season long Paulie Calafiore loved to remind his "friend" Josh Martinez that they weren't on Big Brother anymore. WE GET IT PAULIE. While Josh loved to let us know how much he respected and looked up to Pauile. Finally this big bromance snapped after Paulie sent a member of the US team to the Proving Ground, breaking the deal he had with Josh. Oh brother.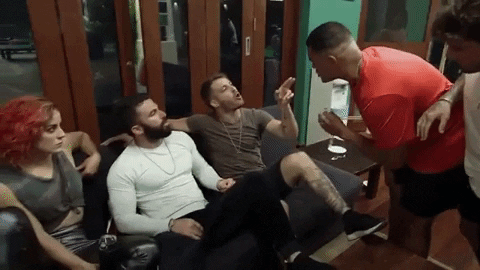 Number 7: "Kiss him again!"
Theo and Paulie were on opposite sides of the house all season and when Theo starts to taunt Paulie for his boxing skills, Paulie confronts him. This turns into a weird aggressive and kind of sexual(?) moment between the two dudes. Ultimately Paulie ends up laying a peck on Theo which makes all the girls scream with excitement, and Georgia yells "kiss again!" the two never end up actually throwing hands, but we sense some underlying tension between these two…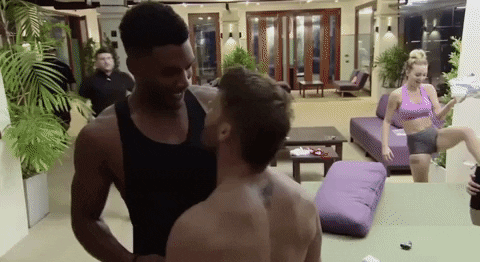 Number 6: Benedict Bananas
As alliances formed with a mix of US and UK seasons, Bananas makes a pact to throw the competition. During Relic Runner, he not so subtly runs into his own American teammate, Ashley Mitchell, causing her to drop her relic. Ashley is not one to let someone do her dirty so she flips a lid. Even for Bananas, this was a sheisty move and this is ultimately why he was voted in by his own team and sent home.
Number 5: Lead Astray
All season long Paulie and girlfriend Cara Maria Sorbello were at the head of the power alliance, which included competitors from both the UK and the US sides. Typically your fearless leader, I don't know, LEADS you into battle? In Paulie's case he was the first one to nearly tap out in the final. He held back the entire team when he "passed out" and refused to remove himself from the competition. This ultimately put the US team behind and cost them the win.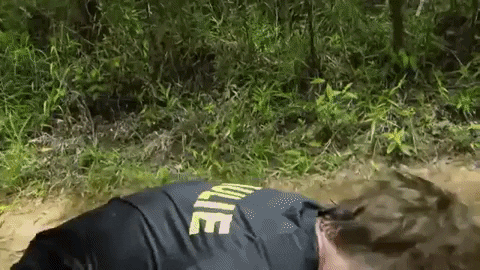 Number 4: Going Rogue(an)
Geordie Shore's Dee Nguyen and exotic dancer Rogan O'Connor were hot and heavy all season long, until suddenly Dee heard word that she was at risk for going to the Proving Ground. Who was it that threw her name out there? None other than her own boo, Rogan! Not to mention the fact that it was revealed in the reunion that Rogan actually was crushing on Nany the whole time and slid into her DM's before the show. Not cool bro!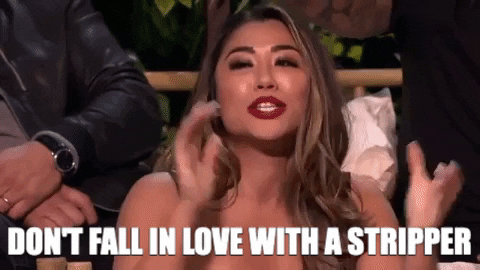 Number 3: Don't Copy My Walk!
Turabi "Turbo" Çamkıran was on another level of agro this season, ready to pop off at anyone who questioned him. This combined with Jordan Wiseley's big personality made for the perfect storm. The tension between these two came to a head when Jordan did the unspeakable, he copied… Turbo's… walk! This sent Turbo flying off the handle and screaming "Don't copy my walk!" Which happens to be our new favorite phrase. This ultimately sent Turbo home for the season and possibly forever.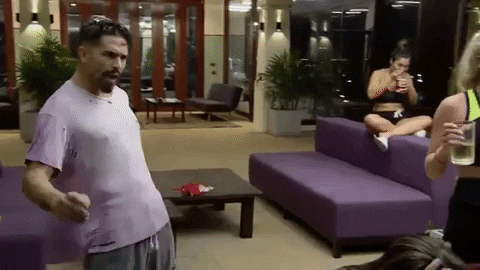 Number 2: The "Suck it" Heard 'Round the World
The meme of the season came from this episode, where Challenge vet Laurel Stucky had to face off against Natalie "Ninja" Duran in a climbing competition. Of course Ninja (the literal American Ninja Warrior) was obnoxiously excited to blow Laurel out of the water. To everyone's surprise, when Laurel pulled out the win she could not contain her excitement. Cue Laurel doing the "suck it" motion at the screen and screaming and jumping around like a crazy person. Moments later Ninja realizes that Laurel didn't actually put her last peg in the correct spot, and Ninja pulls out the win in the end. This was not a good look for Laurel and still a highly debated decision.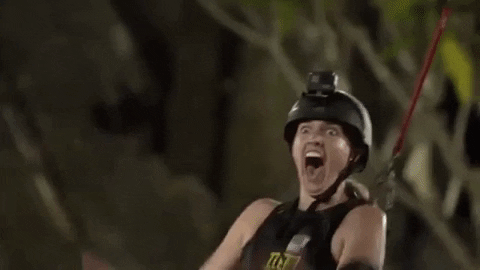 Number 1: A Salty Proposal
Our favorite couple stayed solid this entire season, even when Jordan put his foot in his mouth (which happened a lot), his girl Tori Deal was always there as the better half to put him back on track. When Jordan had to compete against Theo on the Proving Floor and pulled out the win, he rode the high all the way to a marriage proposal for Tori. She of course said yes and all of America cried happy tears! Cara's tears, however, were a little more salty than the rest. She rolled her eyes and said it was all fake. Green is not a good color on you Cara.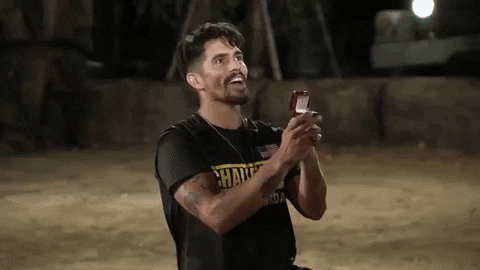 For more of our thoughts on The Challenge: War of the Worlds 2, look for Spill it, Sister podcast on Apple Podcasts, Stitcher, Spotify, or wherever you find your podcasts. Follow Ally and Leah on Instagram @SpillitSisterPodcast.
---