Cast Shakeup on Love & Hip Hop New York
Buckle up, baby!
Lisa Evans September 18, 2019 12:16pm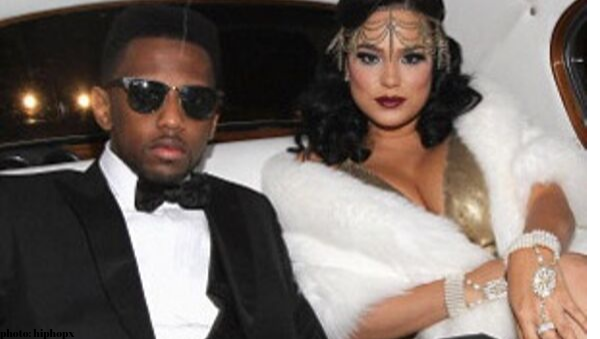 The OG's are Back.
The next season of Love & Hip Hop New York is about to be fire.
Last week we reported that the original ride or die couple, Chrissy Lampkin and Jim Jones were rumored to be returning to the franchise that some would say they started.
Now media outlets are confirming the return of the dynamic duo along with a few more blasts from the past.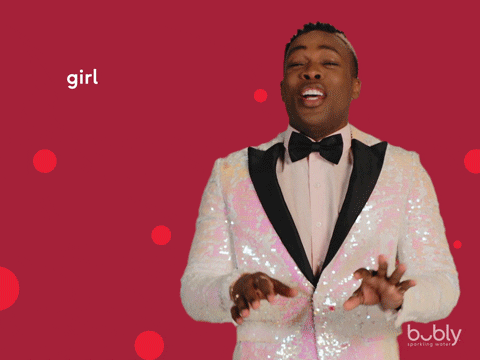 photo: giphy.com
Although there has yet to be confirmation of her return Emily B. Bustamente is rumored to be returning to her old stomping grounds.
Long-time viewers will recall that she is the long-suffering baby mama of Brooklyn rapper, Fabolous.  They were the talk of the town a few months ago when Fabolous was arrested on domestic violence charges for attacking Emily and her father during an argument. The couple has since reunited and many are speculating the couple are married.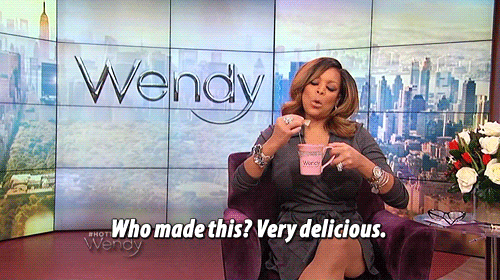 photo: giphy.com
Emily stuck around for two seasons and her departure came after the then-newbie Kimbella Vanderhees-Santana revealed that she hooked up with Fab while Emily was pregnant with their first son together.
Real fans of the show will recall that this situation led to the first ever physical brawl on Love & Hip Hop.  Give it up for Chrissy Lampkin.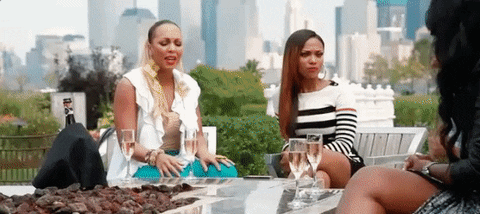 photo: giphy.com
Good news for Emily is that she would have two besties on the show.  Clearly there's Chrissy who will stomp a b!t$h for her girl and long-time best friend Jonathan Fernandez.
Her Man's Coming Home. 
Yandy Smith-Harris, the gift that keeps on gabbing shared that her husband Mendeecees Harris will be released from prison sooner rather than later.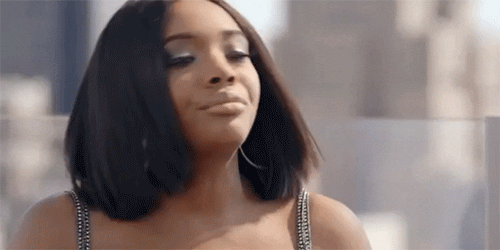 photo: giphy.com
According to Yandy, Mendeecees was granted an early release for 2020.  In 2015 he was sentenced to eight years in prison for his involvement in a drug ring between 2006 and 2008.
Upon his release he will rejoin the Love & Hip Hop New York cast.  The interesting part about that is both he and Jim Jones also have beef.
Fun times ahead.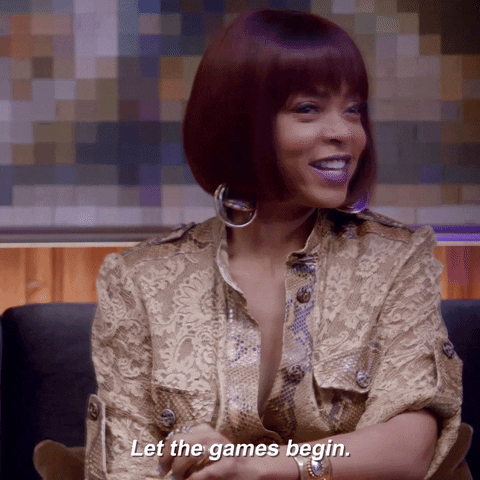 photo: giphy.com
Since the rumors of their return started, I have made a point to stalk Jim & Chrissy's social media.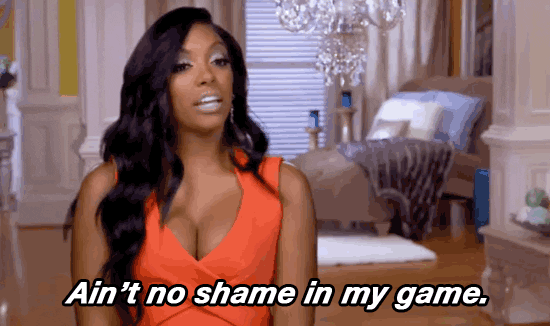 photo: giphy.com
I noticed that in Jim Jones' most recent Instagram story, both he and Chrissy were at their NJ home.
Chrissy has been living in Miami for several years with Jim has traveling back and forth.  If both are returning to the show, will they finally get married?  And will Nancy "Mama" Jones make her return to the franchise as well?
Just a Petty Mess. 
And the icing on the how petty can you be cake leads us to the return of Tahiry Jose.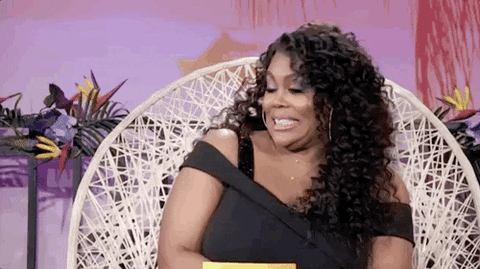 photo: giphy.com
Long-time viewers should remember that Tahiry is the ex-girlfriend of retired rapper and all-around trash talker Joe Budden.  Remember that time she turned down his marriage proposal in the middle of Time Square.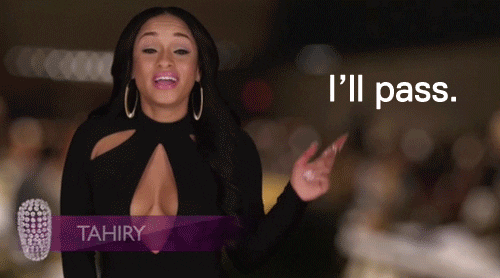 photo: giphy.com
Engagements just aren't homeboy's thing.
With the recent failed engagement between Budden and his ex-fiancée Cyn Santana fans are wondering if the duo will rekindle their relationship for the cameras.
And last but certainly not least, Erica Mena will rejoin the New York franchise to be with her fiancée Safaree Samuels.  I'm certain their storyline will be fun especially with so many of Erica's exes being cast members.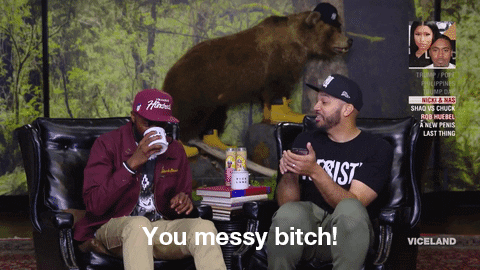 photo: giphy.com
Will Chrissy & Jim ever get married?  How will the shakeup disrupt the show?  Are you excited to have the OG's return?
---