As Seen On RHOD: Cary Deuber Shares Her Margarita Recipe!
Let's get tipsy, Texas-style!
Lara Sophia October 22, 2018 2:24pm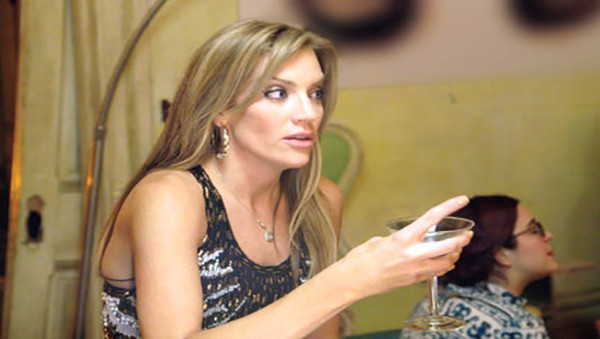 The Real Housewives of Dallas love to get their drink on just like every other Housewives franchise.
And much like several other Housewives franchises, they are big fans of the margarita. I mean, who isn't?
So, it's not surprising that RHOD star Cary Deuber has perfected her own margarita recipes.
However, don't expect a SkinnyGirl margarita, this is the full enchilada! Everything's bigger and better in Texas, right? And the same can be said for this margarita recipe!
On a recent episode of Season 3, Cary shared her secrets to making the classic Mexican cocktail. During the RHOD cast trip to Beaver Creek, fans saw Cary whipping up her favorite cocktail and begged for her recipe.
"Note to self… take [Cary Deuber] with you on trips because she makes dranks!" one fan tweeted, to which Cary respond: "Yassss here's my marg recipe!" 
Yassss here's my marg recipe!https://t.co/s0B3stnSJk https://t.co/CrkostvbK7

— Cary Deuber (@CaryDeuber) August 30, 2018
Cary initially shared this recipe on her website back in 2016 and touted it as a "skinny margarita." Not sure how Bethenny Frankel feels about that LOL.
However, the difference with this recipe is that Cary, and her hubby Mark, make their margaritas in BIG batches to serve at pool parties.
For an individual serving of this marg you'll need:
2 ounces Tequila

1 ounce Cointreau

 1 lime

2:1:1  EASY!!!!
But if you want to do it RHOD style you'll need to follow this recipe!
24 ounces Tequila

12 ounce Cointreau

 12 limes

2:1:1  EASY!!!!
According to Cary, you'll need a large pitcher, a cutting board, a measuring cup, a knife, and a citrus press. First, cut and squeeze the limes. Next, add the Cointreau, followed by the Tequila. Cary likes Silver Patron. Add ice and stir. If you want a salted rim, rub a cut lime on the rim and dip into coarse margarita salt.
Shop all of Cary's margarita essentials below! Happy Drinking!
Thoughts on Cary's margarita recipe? Are you enjoying season 3 of RHOD so far? Sound off below!
---