Cameran Eubanks' Favorite Budget Friendly Beauty and Skincare Products!
The secrets behind her charming look!
Lara Sophia October 8, 2018 8:11am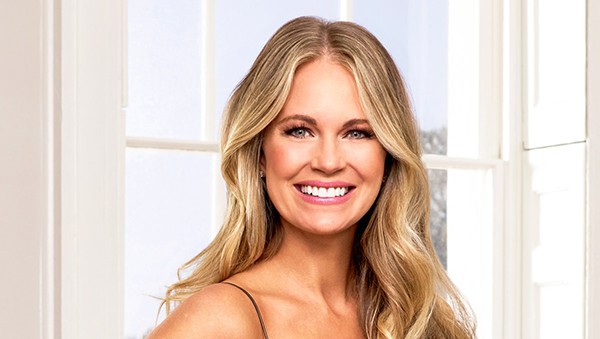 Cameran Eubanks 'I Just Woke Up Like This' beauty is one of the many reasons I continue to watch Southern Charm. Besides the drama on Southern Charm and Cam's killer sense of humor, her good looks keep me, and others charmed each-and-every week. I have to admit I'm kind of obsessed with Cameron and have been since her days on Real World. I've always thought Cam was just so naturally pretty and often wondered what her beauty secrets were.
Honestly, every time I see Cameran on Southern Charm or Instagram, I wonder – 'How is she so pretty?'
After a little bit of research, I was able to uncover all her must-have beauty and skincare products, which help Cameran achieve her effortless but stunning day-to-day look.
One of the reasons Cam always looks so pulled together is because she used to be a make-up artist giving her a one up on us mere mortals.
And it turns out that despite living a charmed life, Cam's look is all about affordable glam.
"My products are definitely a mix of high and low," Cameran previously told E! News. "I just buy what works. I don't care if it comes from the drug store or is Chanel."
So, let's break down all the products that keep Cameran Eubanks looking charming AF.
Skincare
One of Cam's favorite products is Ole Henriksen Truth Serum, which is collagen boosting serum with vitamin C that brightens the skin.
"I know you lose collagen as you get older unless you're Patricia [Altschul] and you're a freak of nature and literally do not age. I don't know it's boosting my collagen, but I use it" Cameran said of the Truth Serum.
For moisturizer, Cameran reaches for CeraVe PM Facial Moisturizing Lotion in the morning and at night. According to Cam, dermatologists say this moisturizer has the same ingredients as those $200 face creams.
At night Cameran reaches for the Caudalie Vine[Activ] Overnight Detox Night Oil which gives her that 'I just woke up like this' skin.
Another skincare staple for Cameran is SkinCeuticals C + AHA Exfoliating Antioxidant Treatment, which she says faded dark spots on her face "after only 3 weeks." Cameran also loves the brands H.A. Intensifier, saying "Lately I have been obsessed with SkinCeuticals and this little guy. This is the H.A. Intensifier. It is amazing if you have dry skin. I swear it plumps your face right up. This is a serum, and I use it during the day underneath my moisturizer. And I freaking love it!"
Cameran also swears by L'Oreal Paris Sublime Bronze Self-Tanning Towelettes. "Everybody always asks me about my tan, and it's in a box, and it's not real!" Cameran reveals.
To keep her lashes looking lovely and long, Cam uses RevitaLash Advanced serum, which is a conditioning treatment to help lengthen and strengthen your eyelashes.
Makeup
When it comes to Cameran's makeup, she uses a unique combination of high and low priced products. For her face, Cameran loves IT Cosmetics CC cream, L'Oreal's Infallible Pro-Matte, and Giorgio Armani Luminous Silk Foundation.
While Cam loves to splurge on her Armani foundation, she swears L'Oreal's Infallible foundation is just as good.
"I have tried $90 foundations, this is the best," she gushed to E! News. "I'm obsessed with it."
Cameran swears by two mascara's to get her mile-high lashes. Scoop up Trish McEvoy High Volume, which Cam's used for 10 years, and Chanel LeVolume to recreate Cam's everyday look. And the more mascara, the better according to Cam.
"I just pile on the mascara. I probably do about 15 coats…I do have long eyelashes, but they're really blonde. So my secret is when you think you're done, don't stop!"
For her lips, Cameran loves Wet N Wild 99 cents lip liner in #666 Brandywine. Another affordable lip favorite of Cam's is NYX Butter Gloss in Maple Blonde.
Cameran also loves LORAC Alter Ego Lip Gloss in Goddess, Chanel Rouge Coco Gloss Moisturizing Glossimer in #728 Rose Pulpe, and MAC lipstick in Plink.
Other makeup favorites of Cam's include Benefit's Hula Bronzer, Urban Decay Naked 3 Palette, NYX Duo Chromatic Illuminating Powder, Benefit's Lollitint, Tarte Shape Tape Concealer, and Urban Decay All Nighter Makeup Setting Spray.
Hair Care
Cameran's blonde locks are one of her best features and to keep her blonde looking it's best she relies on professional help. For her balayage highlights, cut, and style Cameran goes to Madison LeCroy at Cirque Salon Studios in Charleston.
At home, Cam uses Oribe Royal Blowout Heat Styling Spray, Living Proof Weightless Styling Spray, and Fave 4 Hair Texture Takeover Oomph Enhancing Hairspray.
"I've received lots of messages asking how I keep my hair frizz-proof in humidity. These are the products that work for me. I spray in @oribe royal blowout and @livingproofinc frizz styling spray when hair is damp and then @fave4hair texture takeover on curls if I curl my hair. I like it because it adds texture/volume but also works like a hairspray," Cameran explained on Instagram.
If you can't get enough of Cameran, check out our post on how to steal her style.
Tell us what you think about Cameran's beauty and skincare must-haves!
---