Reality Check: Bumpkin
Inside Marissa Hermer's country-chic masterpiece from Ladies of London!
Troy Turner January 28, 2016 11:30am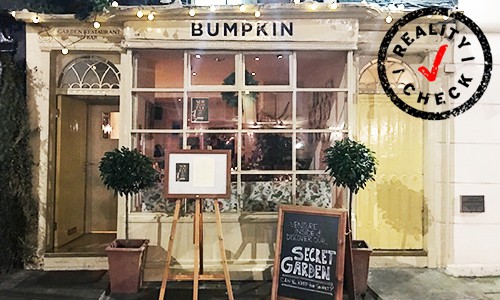 When the Ladies of London aren't bumping heads at Bumpkin, Marissa Hermer's Chelsea restaurant (with 2 other locations in South Kensington and Notting Hill) sports a softer side where the only thing being thrown down is a bit of braised beef pie! Despite its glamorous city location, country-chic Bumpkin has virtues that qualify it as a bonafide local dining destination — good service, mostly made-from-scratch food, and easy on the wallet prices.
A comprehensive English country cookin' compendium, the menu features the likes of a British Beef Burger, Salmon Wellington and Truffle Macaroni. Patrons with a taste for British-style comfort food can also indulge their craving with signature pies and tempting puddings.
On our visit, we opted to start with the Atlantic Scallops (seared to perfection) followed by the manager's suggestion of Trawler Pie, a heritage recipe for fish and potato yumminess with a crisp top layer and ooey-gooey center. It was a tempting introduction to the English pie tradition. Moist, flavorful, and full of honest meat flavor. Simple but decidedly enjoyable, we agreed. Not to mention… filling! Especially when paired with our foraged mushroom, truffle and rich Cornish Yarg cheese macaroni. Just as it sounds, it's a no-nonsense appetite-tamer. Wash it down with a couple of cocktails from the Bumpkin bar and you're well on your way to dessert! Three words: Sticky. Toffee. Pudding. It's just… a must. Moist sponge cake, sweet dates, warm toffee sauce, topped with salted caramel ice cream. Even the young royals are rumored to crave it!
In short… this simple, casual bookend to London's chic Chelsea neighborhood is a cozy, come-as-you-are institution for locals and visitors alike looking to satisfy a craving for comfort food.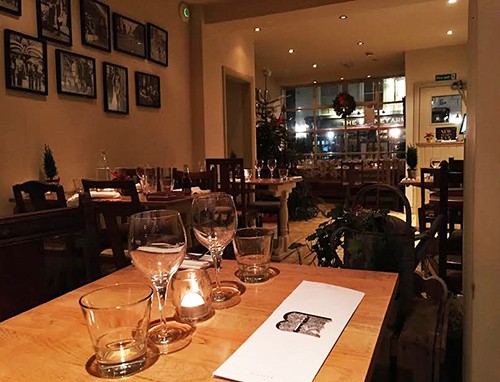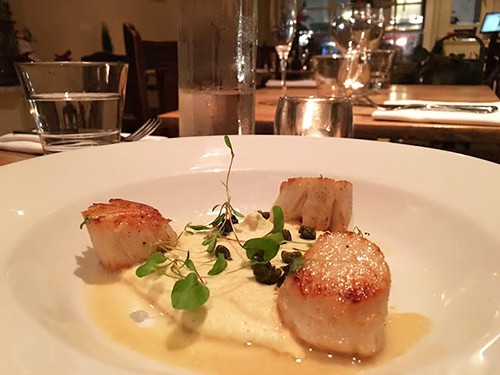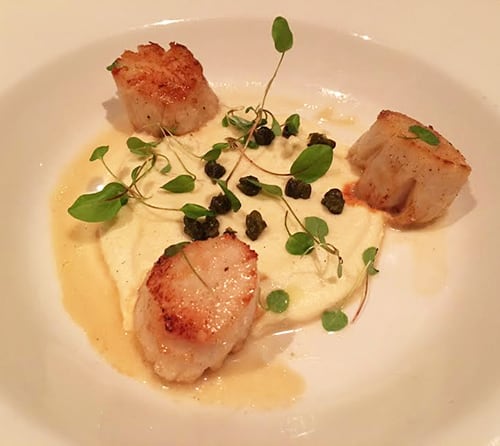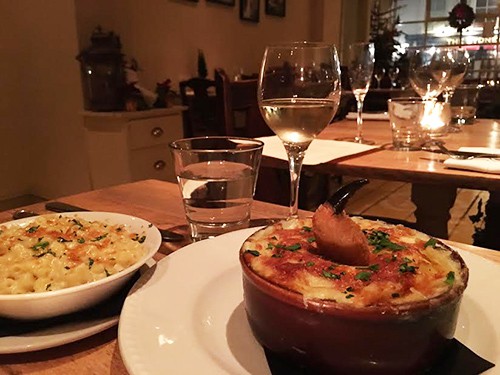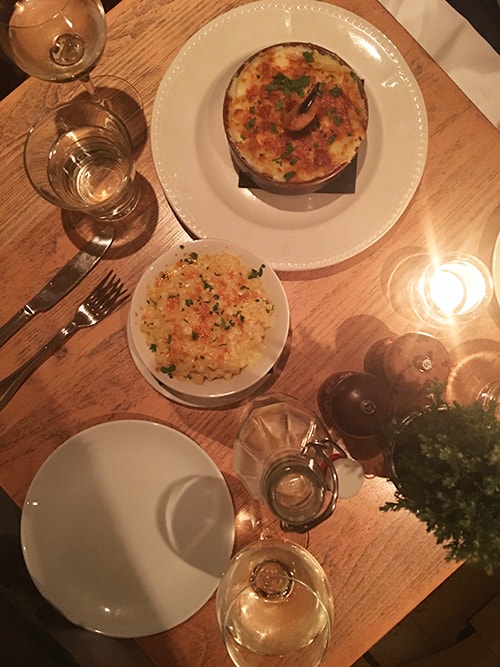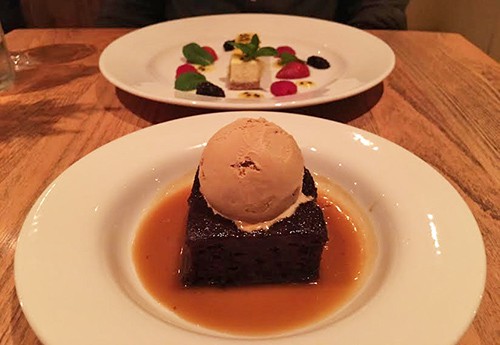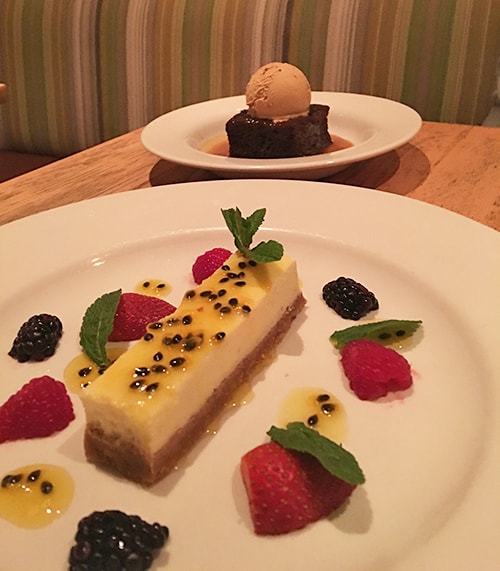 Ready for your own taste of reality?! Check out Bumpkin here!
---