A swing and a miss! Brielle Biermann splits from her baseball player boyfriend Michael Kopeck.
Broken bats or broken hearts? Find out what led to the split!
Keegan Biondino March 15, 2018 1:59pm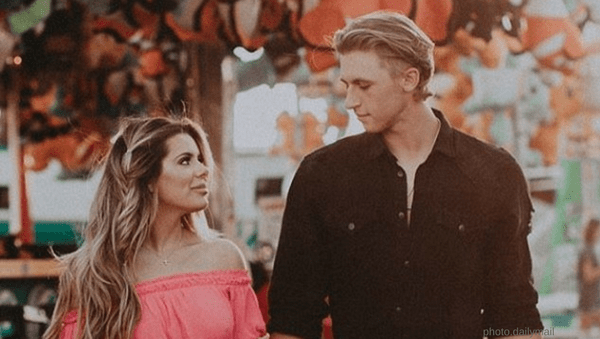 The last time we saw Brielle Biermann and Michael Kopech, they were madly in love and introducing their parents to each other on Bravo's Don't be Tardy. Personally, I preferred Brielle's first boyfriend, Slade that we saw on seasons prior. He actually seemed to have a personality! He probably wouldn't even recognize her today. Oh, the fillers of it all!!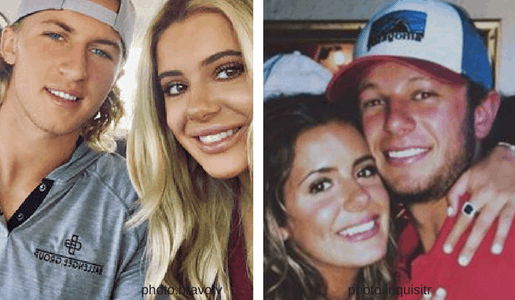 I mean, she truly looks like a different person!!!
I noticed a lack of pictures featuring Michael from Brielle's Instagram and then, when he wasn't with her in Miami for her 21st bday, I was sure they were dunno. Then, he threw us off with his own Instagram post. He wrote on February 25th, "Happy 21st to my favorite person!! I'm blessed to be able to grow with you and I'm excited to see where our future takes us. I love you so much and I'm so thankful for you, @briellebiermann 💘." Why is everyone in the Reality world sooo sneaky?!
I'm not surprised by this break up in the slightest. He probably realized what she was going to cost him in the future and got out of there quick! Or maybe Brielle decided she needed someone in the Pro's, not the minor league. AKA someone with deeper pockets. Plastic surgery aint cheap, ya know!
According to US Weekly, She was having a difficult time with the distance. Both of them wanted to see more of each other but between his baseball schedule, her shooting schedule and everything going on with the show in Atlanta, they just couldn't seem to make it work anymore, a source told UsWeekly about their Tuesday, March 13, breakup. "They both wish each other the best and ended things amicably."
Blah, blah blah… it kills me how everyone's break ups are "amicable" and we're still the best of friends. Nobody is buying that! It's usually one person who is done with the other. Very rarely is it a "mutual decision." IF, and it's a big IF, that happens to be the case, then good on you, girlfriend! You know Brielle wont be on the market for long. Is only a matter of time until she ends up on WAGS!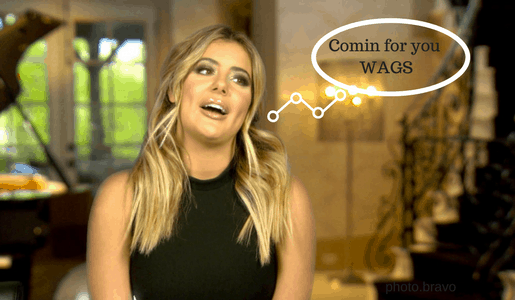 Brielle's break up news came on the same day as the news that her purse was stolen.  "To the dumb f—k who stole my purse and spent $10,000 at Bloomingdales- Go F—K your self :-)", she tweeted on Wednesday, March 14, adding, "WOW. They also spent $10,000 on my NEIMAN MARCUS CARD!!!!! WOWOWWOWOOWWOW whoever you are  F—K  you."
Somebody isn't having the best week!
Will Brielle be single for long?! Will her next bf be a sugar daddy like Big Poppa?! Sound off in the comments!
---