Brides By Bravo
Congratulations to the OG of the OC, Vicki Gunvalson for her engagement, as well as the RHOD's LeeAnne Locken who was married on Saturday.
Ashley Hoover Baker April 29, 2019 10:17am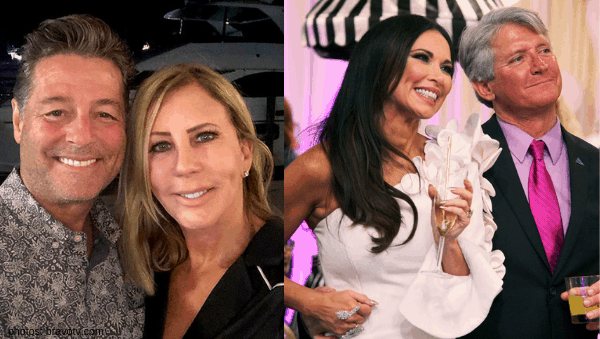 A big CONGRATULATIONS  to our favorite Bravolebrities from your friends at Taste Of Reality! In case you missed the weekend of love due to the Lala Kent VS 50 Cent drama, I've got your back.
The OG of the OC, Vicki Gunvalson got engaged to her boyfriend, Steve Lodge, on Friday.
View this post on Instagram
Page Six confirmed that the proposal was not filmed for the Real Housewives of Orange County. An insider told Page Six, "He really wanted to do it privately. He wanted to do it because the two of them are in love and wanted it to be a private, special moment." Who said chivalry was dead?
With all the rumors of Vicki possibly returning as a 'friend of ' RHOC, I'm both shocked and disappointed this was not filmed. I was impressed by Steve, not because he looks like George Clooney (according to Vicki), but that he "asked all six of their children for their blessing before he decided to propose over a homemade dinner," according to Page Six's reports.
Another big CONGRATULATIONS to the Real Housewives of Dallas', LeeAnne Locken, who married her longtime love, Rich Emberlin on Saturday, April 27th at a dazzling Dallas ceremony.
Here's a behind the scenes look at LeeAnne's wedding compliments of Daily Mail.
This is LeeAnne's first marriage, so best of luck to the queen of Dallas. Hopefully, third times the charm for Vicki!
Do you think either of these marriages will last? Sound off in the comments!
---