Bravo's Best Gym Bodies
Bravo's very own Baywatch
Emily Bertha November 27, 2019 8:23pm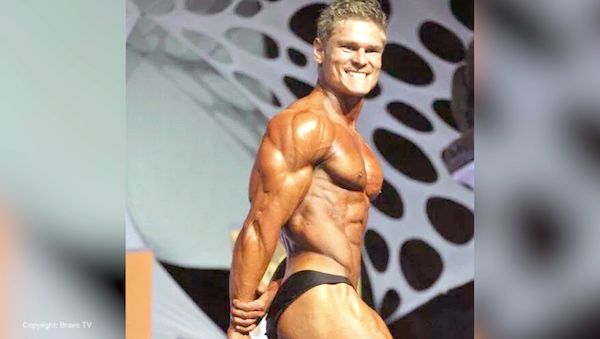 Whether you're looking for some motivation to hit the gym after downing all the holiday leftovers in one sitting or just want to ogle some abs, look no further than this list of jacked Bravolebs.
Check out these Bravolebs who bench!

Teresa Giudice
Despite living in a land of pizza and pasta, this RHONJ star has managed to not OD on pasta. Teresa Giudice started working out as a way to deal with the stress of the whole Joe thing. While her husband was away in jail, she started training for a body building competition harder than I've ever trained for anything ever. She placed top three, which apparently is worth months without wine.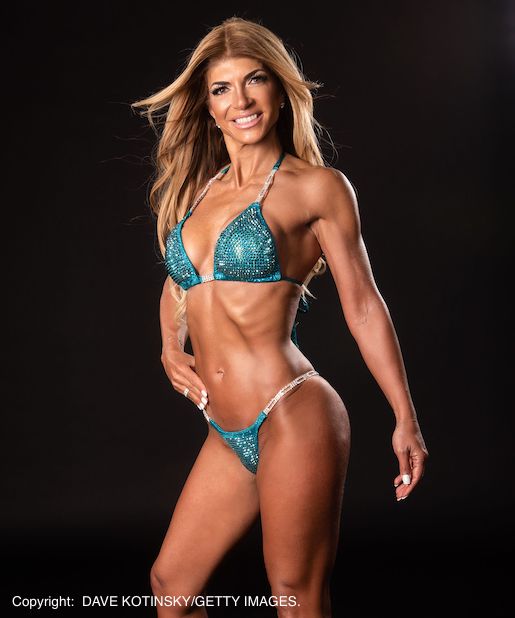 Andy Cohen
It's fitting that the king of Bravo himself is built like a king. Andy regularly posts Instagram stories of himself working out with his trainer, and whenever he's at the beach, he gives us full Baywatch. I mean, talk about a dad bod.
Frank and Frankie Catania
Another Jersey star, Dolores' ex-husband, Frank, was a professional body builder and is still buff beyond belief. He trained Teresa and his son, Frankie, to compete in the same bodybuilding contest.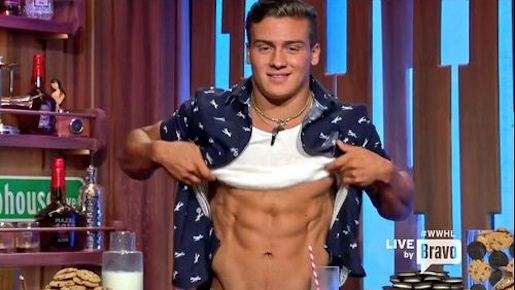 Jax Taylor
Ah, Jacked Jax. As much as I hate to admit it, abs look good on this  Vanderpump Rules star. If Jax worked as hard on his friendships as he does on his body, I may be more inclined to like him.
Ashton Pienaar
Although he's only been in two seasons of the show, we've seen Below Deck's Ashton Pienaar shirtless in what feels like every other episode.  As a former male dancer and fitness fanatic, Ashton has the moves and the muscles, and he's not embarrassed to oblige guests' crazy requests of a shirtless Cupid. Anything for a big tip, right?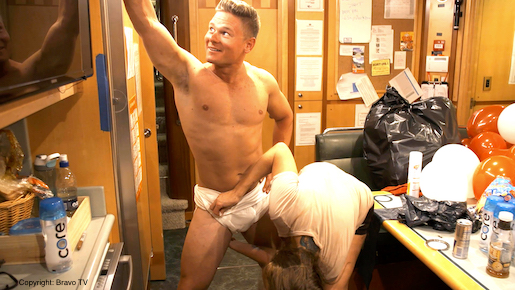 Jon Moody
Jon Moody shirtless is, well, a whole mood. The Southern Charm New Orleans star is a triple threat: designer, artist, and straight up model. If I had abs like that, I don't think I'd ever put a shirt on.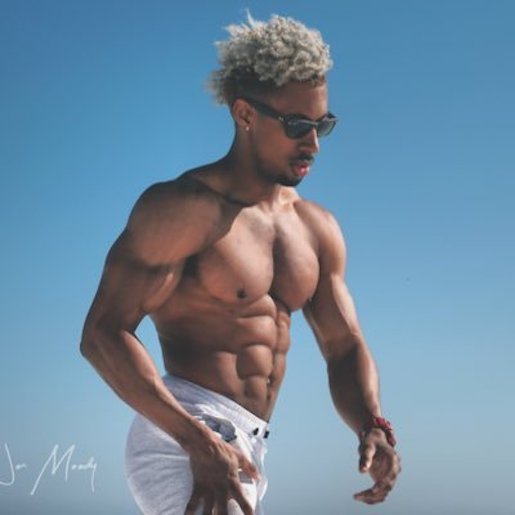 Kroy Biermann
The Don't Be Tardy star and former pro football player, Kroy Biermann, somehow finds time to stay fit in between raising six kids, taking care of their dogs, and chauffeuring his wife, Kim, around. Throw a lifeguard fanny pack on him, and this photo is a scene straight out of Baywatch.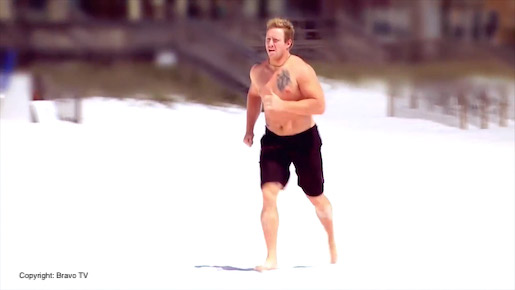 Tom Sandoval
Vanderpump Rules' Tom Sandoval is jacked, and he knows it. The sometimes model, bartender, and now bar co-owner has abs more defined than the dictionary. We first caught a glimpse on the show when he felt the need to take his shirt off during a fight. Whether he's hitting the gym or hitting the bar, he goes all in.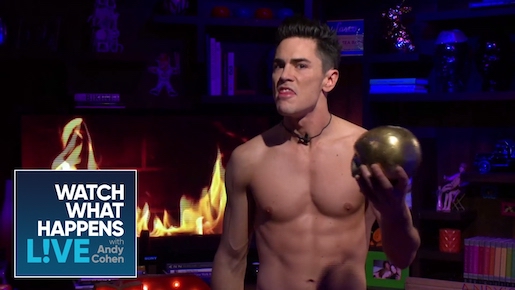 Tamra Judge
In her own words, "faith, family, and fitness" are the only F's this RHOC star gives (and it's very evident in this current season that "friends" is not one of her "F"s…). Tamra Judge placed first in the fitness competition "Musclemania OC" back in 2016 and hasn't quit since then. She's regularly filmed working out at her gym, CUT Fitness. Even if I owned my own gym, I don't think I'd have the dedication to work out as often as Tamra does.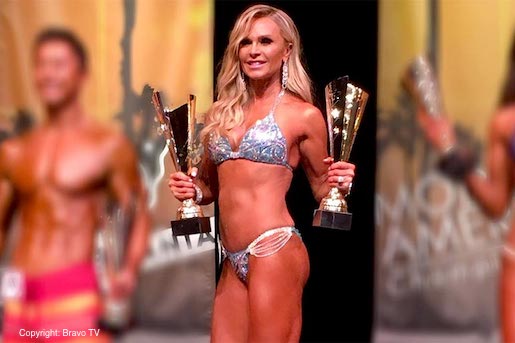 Which of these Bravolebs do you think would win in a fitness contest competing against each other? Comment below!
---