Bravo's Believers in the Supernatural
Exorcise your right to a healthy relationship
Emily Bertha May 29, 2019 11:40am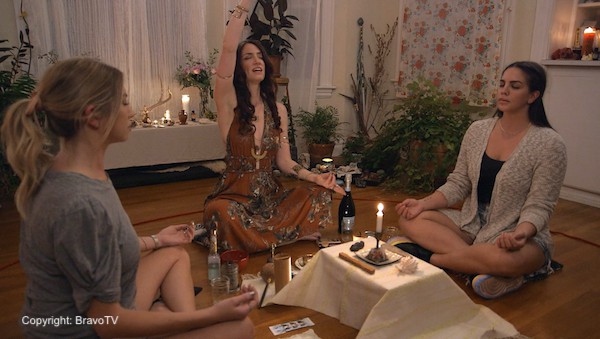 Whenever a problem in life arises, everyone has their own way of trying to fix it and make themselves feel better. Some turn to religion while others turn to therapy. Personally, I turn the pages of my high school year book where one of the five people who signed it wrote that I'm the funniest biology partner they ever had (I was the only partner, but still). However, there are many people, including reality stars, who choose to handle life and its problems by turning to mediums, psychics, and even witches.
Check out this list of some of the Bravo stars who trust in the supernatural the most!
On this season of Vanderpump Rules, we saw another one of Stassi's infamous birthday breakdowns as well as arguments with her amazing boyfriend, Beau.  Stassi and Beau are one of my favorite Bravo couples, so when Stassi decided she needed to see someone to help better herself for the sake of their relationship, I was all for it. Some people would've opted for therapy, but in true Stassi form, she visited a witch to help her release her inner demon. Surprisingly, the exorcism did seem to act as emotional enema since her relationship with Beau has gotten even stronger.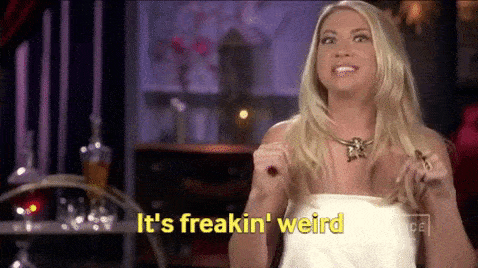 When she's concerned about the future of her family, Kim does what every mother does: seek guidance and reassurance. Kim's guidance comes in the form of psychic Rose, whom Kim and her family of six lovingly refers to as Grandma.  Kim has been visiting the psychic for years, long before Don't Be Tardy . Now, she brings her kids to get their palms read as well. In fact, Kim's daughter, Kaia Rose, is even named after the psychic.  Clearly there's something to the whole psychic thing since Kim continues to ask, believe, and receive.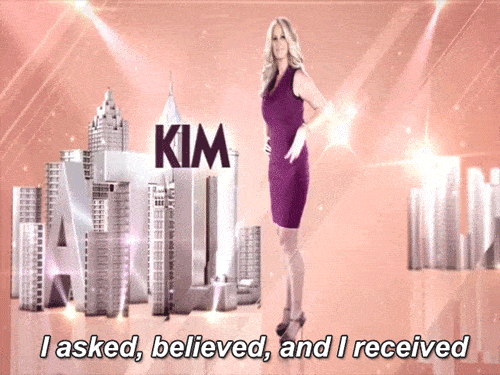 Ah, who could forget Camille's former friend Allison DuBois?  Back in season one of RHOBH, Camille invited Allison, a medium, and the RHOBH ladies over in a failed attempt to mend some relationships. After about four too many drinks, the drunk medium ended up telling Kyle Richards out of nowhere that her husband will never emotionally fulfill her. While this line will forever live on, her prediction clearly hasn't proven true in Kyle and Mauricio's marriage. But then again, you can't trust anyone who smokes e-cigarettes.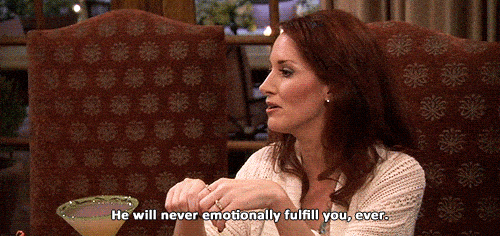 NeNe may believe in psychics, but inviting an elephant reader to clear "the elephants in the room" among the ladies of Atlanta was clearly just another way to stir the sh*t.  Medium Mbele, the Kongo princess, dared to cross Kim Zolicak. Kim refused to give up her phone, which did not go over well with the medium. Check out Taste of Reality's interview with Medium Mbele about everything that went down here!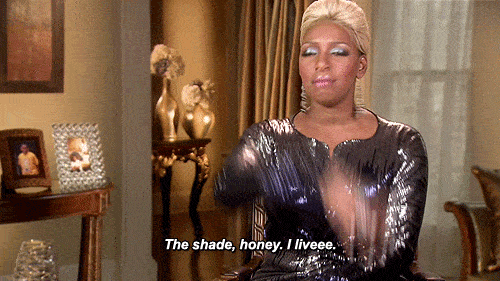 Want to read more? Check out the top 12 Real Housewives psychic moments here!
---