Bravolebrity Transformations: Then And Wow
You've got to see the before and after photos to believe it!
Ashley Hoover Baker October 18, 2019 9:20am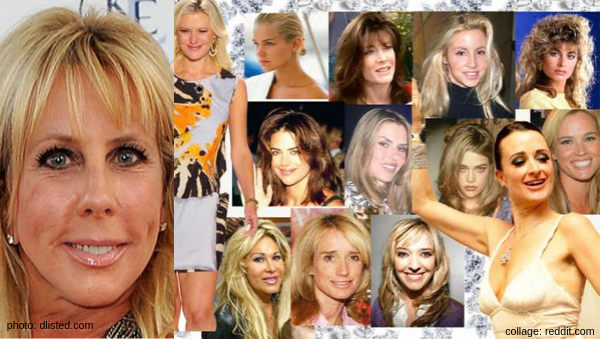 In 2006, the term The Real Housewives became part of our television lexicon with the debut of The Real Housewives of Orange County. Over the last 13 years, the Real Housewives franchise- as well as several other popular Bravo shows- have become a cultural phenomenon! Check out the evolution of some fan favorites from the groundbreaking network.
Let's start with the OG of the OC, Vicki Gunvalson, since everyone else is just a cop-y.
It's clear that Vicki is no stranger to the knife. In 2018, US Weekly reported that the grandmother had her fillers removed and got a facelift. Click here for more photos of this abuela amiga.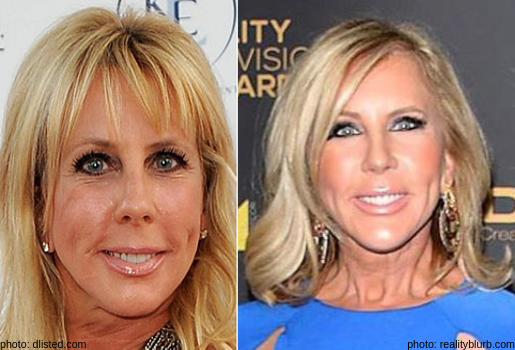 While we are in Orange County, let's talk about another third of the tres amigas, Tamra Judge.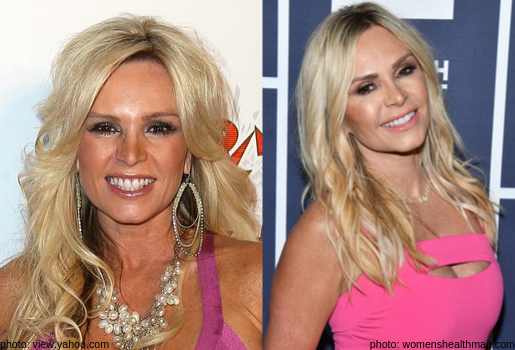 On the left, we see a fancied up version of Tamra Sue Waddle from Glendale. On the right, Tamra Judge from Orange County. It's amazing what a new zip code, new husband, and some elective procedures can do!
While on the West Coast, let's move to another California franchise – The Real Housewives of Beverly Hills. One of the show's original cast members, Kyle Richards, has definitely had a 'glow up' since she started her career in reality tv.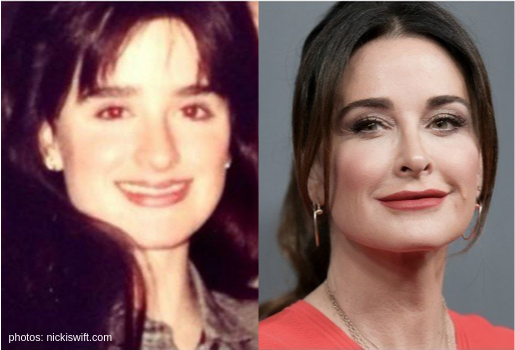 Does anyone else find Kyle's new teeth to be distracting? She admitted in an interview to not being comfortable with her smile, which is why she always smiled with her mouth closed. It's odd that she paid for a new set of chompers, but still covers her with her hand when she laughs.
Speaking of people with new teeth, let's talk about Kyle's best friend turned biggest enemy, Lisa Vanderpump. LVP may stay busy as a restaurateur, reality tv star, and philanthropist, but she clearly takes time for self care.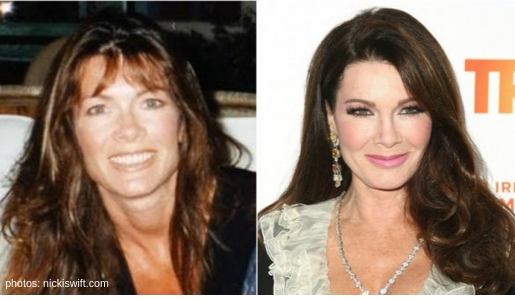 Thankfully for LVP, she will not have to endure the drama with her former costars on RHOBH, but she's not off the hook completely! The HBIC of Vanderpump Rules still has to manage the SUR staff, and that's a tall order!
Jax Taylor has gone through quite the transformation in his time on VPR. Not only has he gotten several nose jobs, the model/bartender/beer cheese company creator's weight has fluctuated over the years. Jax began his days at SUR as a slim figured player with a chunky sweater. At the end of  2018, Jax referred to himself as a 'butterball'. Click here for the full story of his weight gain.
Jax got himself back into shape for his wedding to Brittany Cartwright and plans to keep the weight off.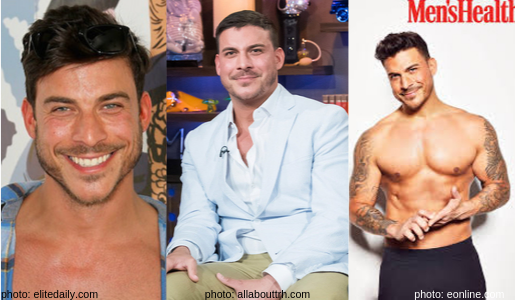 Jax's ex-girlfriend/and former SURver, Stassi Schroeder, isn't afraid to talk about the work she's had done. In her New York Times bestselling book, Next Level Basic, the engaged creator of the national holiday #OOTD (outfit of the day, for the non-Khaleesis) talks about getting a chin implant before starting her reign on VPR.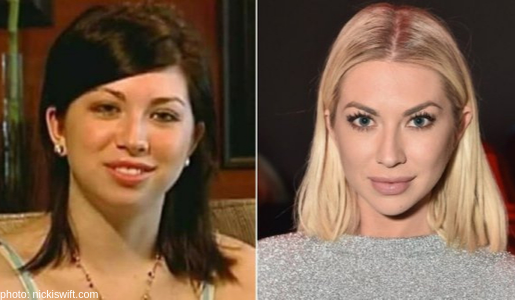 Join me for a trip across the country to my favorite franchise, Real Housewives of New York. Original RHONY cast member, Ramona Singer, seems to be aging in reverse. Did the Ramona Coaster find the fountain of youth?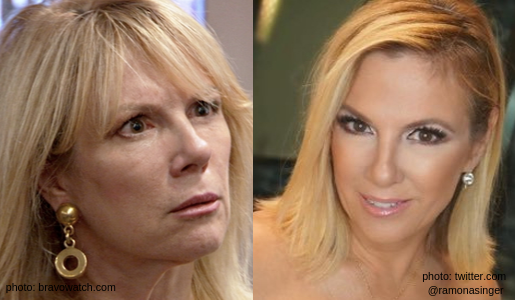 Surgery toned down Ramona's crazy eyes, but it can't help her runway walk.
Next stop? New Jersey. I can spot Real Housewives of New Jersey star, Teresa Giudice's, rhinoplasty a mile away. Also, it's hard to miss her growing bust line, though her hairline remains the same.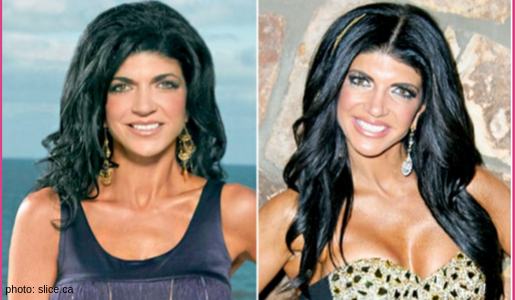 We are leaving on a southern train, heading to the ATL. Real Housewives of Atlanta star, Nene Leakes, has changed more than just her wig over the years. I'd elaborate, but Nene scares me.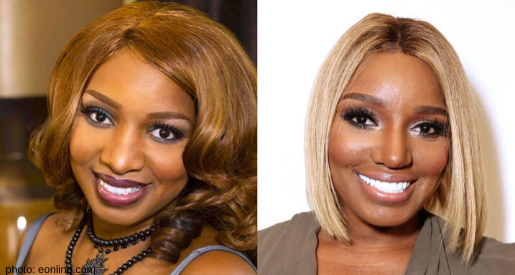 Kathryn Dennis from Bravo's Southern Charm looks different, but sharing children with Thomas Ravenel would age anyone!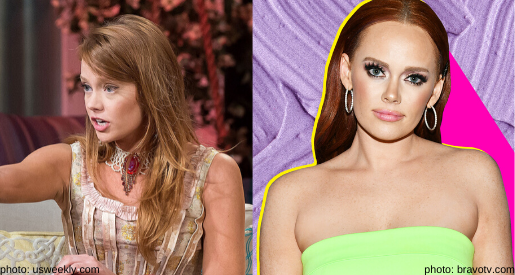 I break down the news with one of Taste Of Reality's creators, Troy Turner, for a breakdown of the news from this week in reality tv and so much more. Click here to listen!
Which Bravolebrity do you think had the biggest 'glow up?' Who do you think should get their money back? Drop your opinions in the comments!
---