Summer House's Jordan Verroi Quits Filming Three Weeks Early
Jordan made claims of disrespect over his title and backstabbing by production.
Ashley Hoover Baker December 26, 2019 7:45am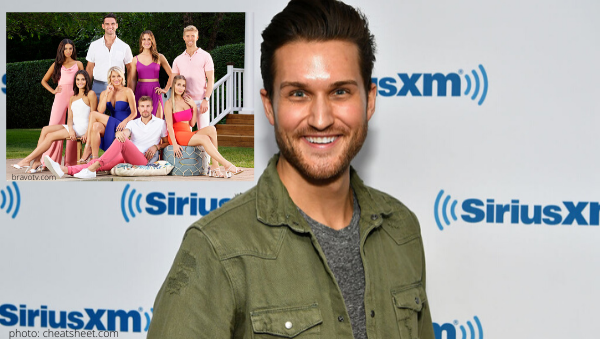 Summer House's Jordan Verroi quits filming three weeks early after claims of disrespect over his title and backstabbing by production. Sources spilled to TMZ, "he stormed off the show 3 weeks before production ended and feels he was used, slapped in the face and treated horribly by Bravo."
Jordan posted the following to Instagram just 6 weeks ago. Clearly, a lot went down in the last month and a half!
TMZ sources say Jordan was facing a demotion entering the show's fourth season, with producers shifting his role from cast member to 'friend of.' As you can imagine, this didn't go over well with Jordan.Real Housewives of Orange County fans know a demotion affected the OG of the OC, Vicki Gunvalson. At Bravo Con, Vicki let EVERYBODY know how she felt about her demotion, "Let me just say this, I'm never coming back reduced again. Let's just say that. I'm either in all the way or out. It was horrible."
Curious as to how this plays out for the Summer House star? Well, there are two sides to this story…
A source from TMZ claims Jordan turned down the request at first to switch his main character status to a smaller role, so he was not involved with the show. But, a few weeks into shooting, producers asked him back as a full-time member. On the other hand, production sources say Jordan was only invited back as a friend of the cast.
At this point, it is unclear who is being honest, as Jordan returned to filming the Bravo show, but as what role?!?! When the show was down to 3 weeks remaining before the end of production, TMZ's source told producers had informed the Summer House cast they needed to kick someone off for the remainder of filming, and Jordan seemed to be the prime candidate. TMZ was told Jordan got pissed and quit.
Jordan has not confirmed his status on Summer House yet.
Would you prefer to see Jordan as a full time cast member, or a friend of? Drop your preference off in the comments!
---