Real Housewives Reveal How They Pick Their Reunion Looks Plus, A Look Back At Some Amazing Reunion Fashion!
Fashion by Bravo!
Lara Sophia November 18, 2019 9:39am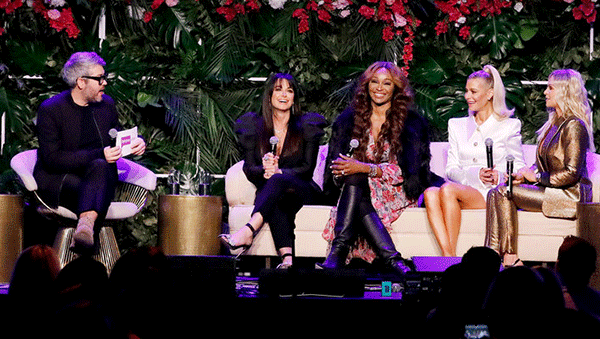 Looking fabulous is hard work, honey!
And nobody knows that better than the Real Housewives, who basically look fabulous 24/7 especially when the Bravo cameras are rolling! Am I right?!
At BravoCon, on Saturday, Kyle Richards, Tamra Judge, Cynthia Bailey, and Dorit Kemsley sat down with fashion designer and Project Runway judge Brandon Maxwell to dish all about reunion fashion, more specifically they discussed choosing a reunion dress.
For the Real Housewives of Atlanta, it all starts with the theme, according to Cynthia. The Atlanta Housewives are ALWAYS given a theme, which apparently isn't the case for all franchises.
Cynthia pointed out that the season 11 reunion theme was Tokyo.
An interesting tidbit, we've heard from that the sets for reunion shows are based on the location of the cast trip that season.
The same parameters don't exist for the Real Housewives of Beverly Hills and the Real Housewives of Orange County.
Tamra, Kyle, and Dorit say that their respective reunions don't usually have themes.
However, Tamra reveals that the OC Housewives can't wear long dresses to the reunion.
"Because we're Orange County," Tamra noted. "We can wear long or short," Cynthia added.
The ladies explain that they usually choose some dresses and send the options over to a reunion stylist, who oversees all the fashion for the reunions.
According to Tamra, the Housewives submit three looks to the stylist, who then lets them know which look they will be wearing to the reunion. Tamra adds that she sends her looks over the stylist ASAP to ensure she can stake a claim on the dresses she wants before her co-stars.
So, how to do the ladies choose which looks they send to the reunion stylist?
For Kyle, it's all about what looks make her feel the skinniest, while Cynthia says it's all about confidence for her.
"Mine's not that deep," Kyle said. "It's whatever makes me feel thinnest."
"If you look better, you read better," Cynthia insisted. Also, the former model reveals she's not one for labels: "I'm all about personal style… I always try to do Cynthia… and I usually slay, so."
Meanwhile, for style Queen Dorit, she starts thinking about her looks months before the reunion.
"I really take my time," Dorit shared. However, she also admits that her final look "usually comes together last minute."
She added, "You need to pick something that'll make you feel your best because it's a tough day and you need to be in a good headspace."
Tamra, on the other hand, doesn't enjoy planning out her reunion look at all.
"This is hell to me: Picking out an outfit for the reunion," said Tamra. "I end up hating everything I wear to the reunion."
For the upcoming season 14 reunion, Tamra donned a "very unique" gold jumpsuit with one-shoulder and it turns out she's quite nervous to see how it reads on TV.
"I'm a little afraid I might look like a genie," she admitted. "But I had a tough year so I thought if I have to run…"
With that said, let's take a look at some of Kyle, Tamra, Dorit, and Cynthia's best reunion looks from over the years.
Kyle
Dorit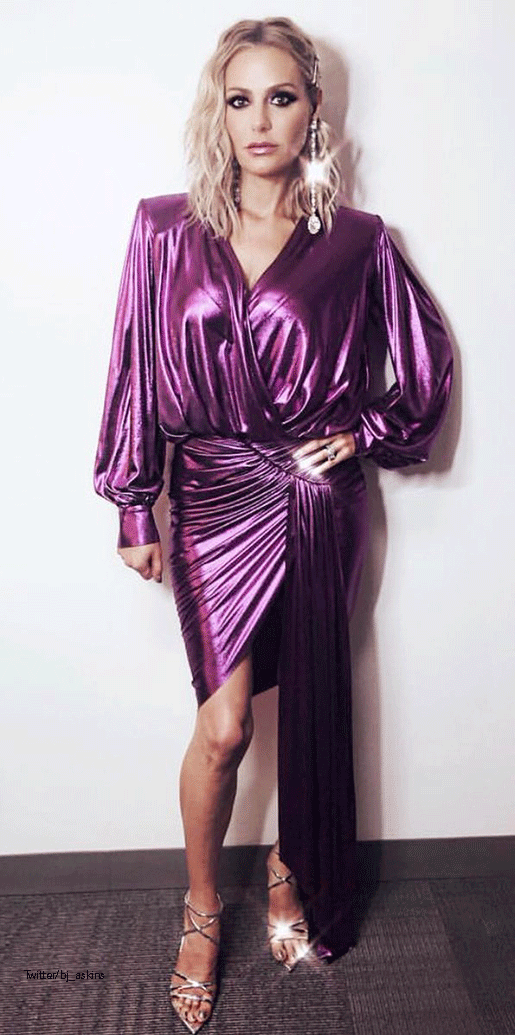 Cynthia
Tamra
Tell us: What do you think of the reunion look process? Which reunion look is your favorite?
Source: BravoTV
---