Brandi Glanville Claims That Hair Removal Lasers Damaged Her Upper Lip, But Fans Think it's Something Else
Fans are calling out the reality star for lying on social media.
Genny Glassman March 29, 2018 5:51pm
It looks like former Real Housewives of Beverly Hills star, Brandi Glanville can't keep her name out of the headlines…though we're sure she isn't complaining. On March 27th, Brandi published a post on her blog, Bicoastal Beauty Unfiltered where she tried to claim that hair removal lasers have caused her upper lip to basically be paralyzed. The only problem? Fans of the Real Housewives think that this story is complete BS.
If you go to my latest blog entry you will know why my lips are crooked! I honestly don't care @BBeautyunfltrd

— Brandi Glanville (@BrandiGlanville) March 28, 2018
In the video, Brandi explains that the hair removal lasers caused third degree burns and those burns are what caused her to have facial paralysis. "I had laser hair removal on my upper lip about 2009," Brandi explains in the video, "I got a third-degree burn, and my face on the right side doesn't move the way my face on the left side moves. This is why I have some nerve damage and scar tissues, so I talk out of the side of my mouth."
And of course because this is Brandi, she added, "You don't like it, suck my d–k."
The story has generated a lot of attention online, but not because fans are cheering for the reality star's honesty. Many fans believe that Brandi's paralysis is due to a botched visit to the plastic surgeon.
On a Facebook post published by PageSix fans were vocal in their disbelief.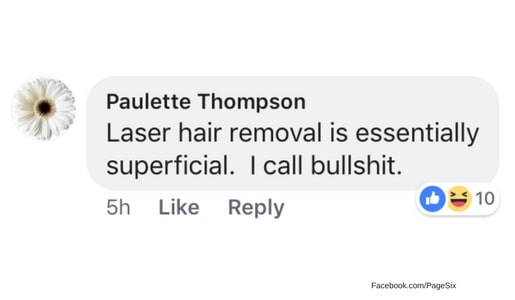 "Not That There's Anything Wrong With That, mind you," this Facebook user continues. "If you had bad plastic surgery, you had bad plastic surgery."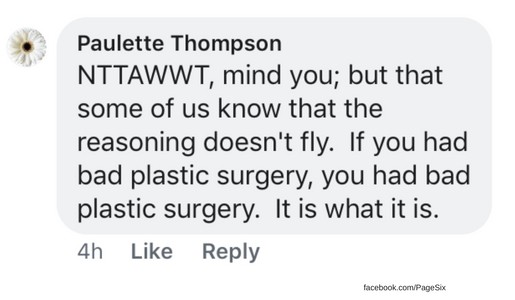 While this Facebook user is a straight-shooter and will not stand for anyone caring about Brandi.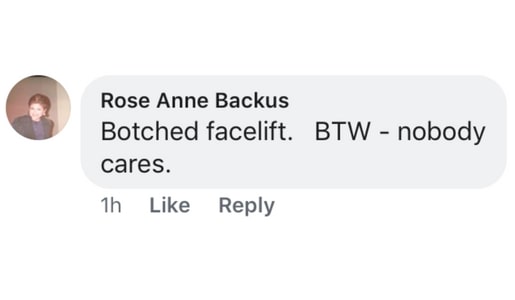 Page Six spoke with board certified plastic surgeon, Dr. Norman Rowe, who explains that a third-degree burn casing paralysis is not very likely.
"There's two layers to your skin, the epidermis, and the lower layer is the dermis, and below that is your fat," he explains. "First-degree basically goes through the upper layer. Second-degree burns involve the second layer. A third-degree burn involves the two lawyers, and the layer below it, the fat, so that basically makes a hole in the skin."
The doctor, who does not treat Brandi, but DOES have a sense of humor remarked that, "unless it was a Star Wars' Lightsaber type of power to cause that type of burn and nerve paralysis," the only thing that could have caused the type of hole Brandi is describing is "an aggressive face lift."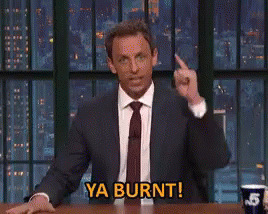 Literally.
While questioning the validity of Brandi's story might be within our rights as fans of the Bravo-verse. Some commenters on that Page Six Facebook post got downright rude.
One user wrote that Brandi's paralyzed face, "reminds me of the joker."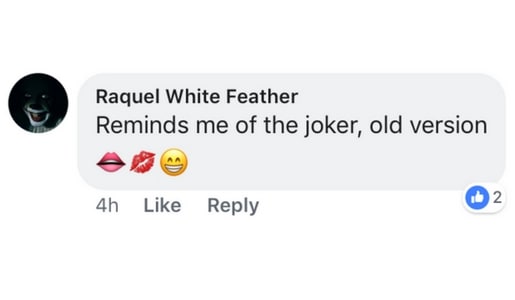 Okay, but that comes from someone who has Pennywise as their avatar so maybe that's the pot calling the kettle black.
And this guy "Who'd?" Brandi, which has gotta hurt that fame thirsty ego of hers.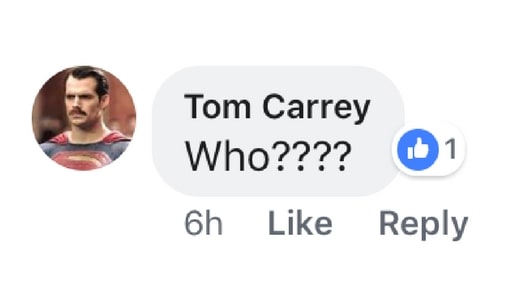 Ouch.
But if you thought that a little criticism was going to keep Brandi down, think again. She has always been, and remains, the Queen of NGAF. 
If you don't want to hear my opinion don't fucking follow me on Twitter! Sick of editing myself for Judgmental fucking people

— Brandi Glanville (@BrandiGlanville) March 28, 2018
Tell us if you believe Brandi's story in the comments!
---