The 7 Most Boy Crazy Housewives
Game, set, now they need a match
Emily Bertha November 5, 2019 10:30am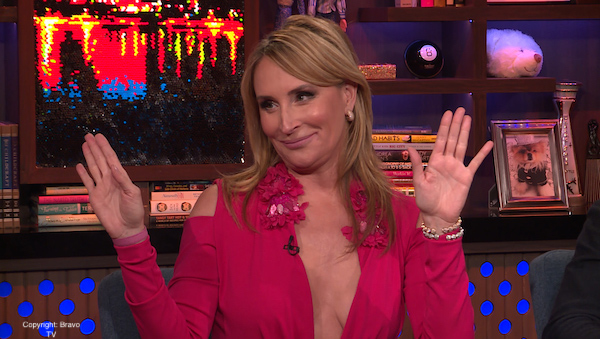 When you're on a reality show, basically your entire life, including your love life, are on display. While many Real Housewives are in happy relationships, it seems that many others have or had storylines involving their dating and love life far more frequently than some of their co-stars,.
Check out some of the most boy crazy Housewives!
Tinsley Mortimer
This RHONY star is boy and baby crazy. From facetiming her frozen eggs in a wedding dress (when she wasn't even close to being engaged, mind you) to her on again, off again relationship with Scott, I admire Tinsley Mortimer for her tenacity. If I had an ex like hers, I would've given up long ago at finding love (including giving up on Scott).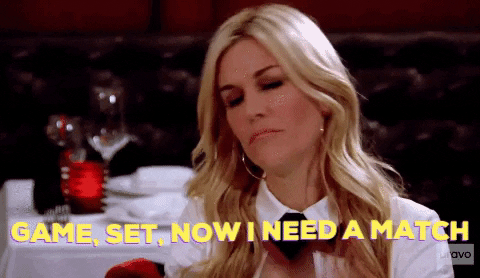 Sonja Morgan
Another New York cast member, Sonja Morgan's dating and love life is exactly what I want mine. From Frenchie, a younger man who happens to somehow be cuter than an French bulldog, and to the more "husband material" type, Rocco, Sonja never seems to be lacking in the dating department.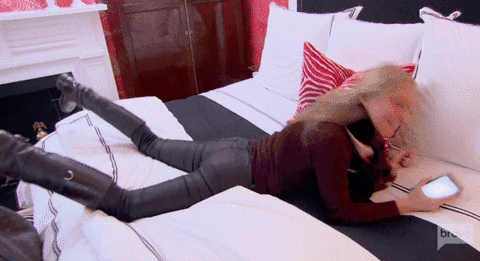 Shannon Beador
After her divorce, RHOC (emphasis on the "O") star, Shannon Beador, was single and ready to mingle this season. Or rather, she was ready for Tamra Judge to find her a man to kiss on her birthday. She dropped hundreds on the O treatment, so I hope she's getting more than just a kiss from her current boyfriend and gets her money's worth from the procedure (injection? who knows).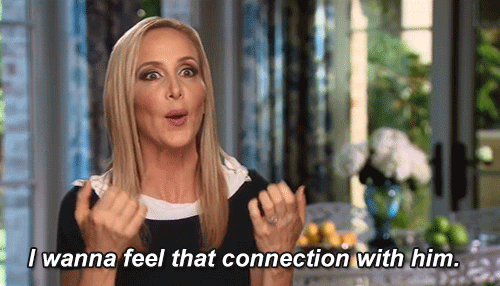 Danielle Staub
To say that Danielle Staub is a little boy crazy would be an understatement. This Jersey Housewife certainly has a long romantic history.  We lost track of the engagements at this point, but we know it's more than 19 now.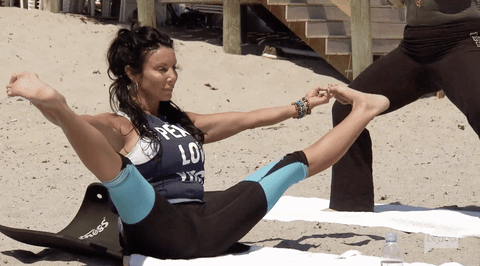 Ramona Singer
This Housewife always with a different man and is undeniably a huge flirt. But if I look as good as Ramona Singer when I'm 62, I'll probably be just as big of one. We've caught glimpses of Ramona's many male "friends" on episodes of RHONY and seen her ditch her friends in favor of dates. Remember the Miami trip? Case in point.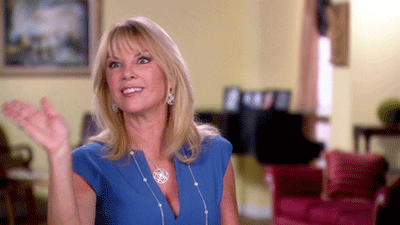 Kelly Dodd
RHOC star Kelly Dodd may have a fiance now, but previously it was a bit different when it came to men. I mean, who could forget the milk man and the intense make-out session with the dude who came out of nowhere during a dinner with her co-stars? Honestly though, I respect the hookup hustle.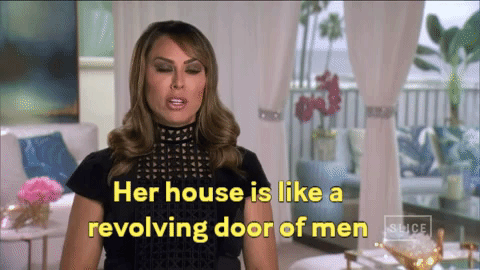 Brandi Glanville
I love me some Brandi Glanville. The sass, the flirting, all of it. However, clearly some people aren't fans, particularly when it comes to her flirty attitude. This former RHOBH star was even accused of flirting with some of the Housewives' husbands when she was on the show. More recently, she admitted to flirting with a co-star (or at least, sitting on his lap) while filming Marriage Bootcamp. And Brandi definitely isn't trying to hide her flirty side, either — earlier this year she was laying on the charm while tweeting at a former Big Brother contestant.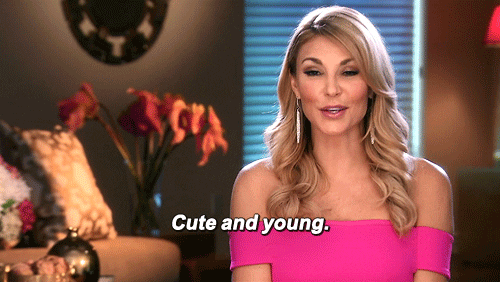 Who is your favorite Housewife flirt? Comment below!
---