Botched's Paul Nassif and Fiancé Brittany Pattakos Wedding Planning
It's time for meal and wedding prep
Emily Bertha July 30, 2019 7:42pm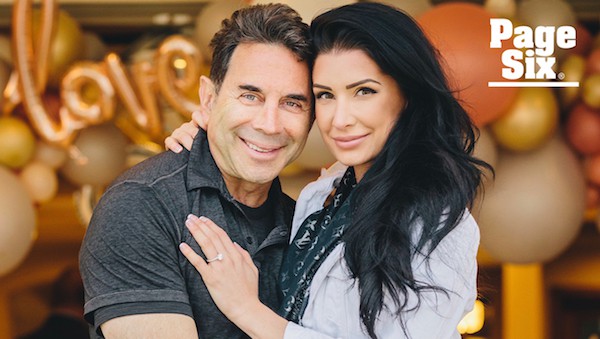 Wedding season is in full swing, but it's also wedding planning season for one reality television couple.
RHOBH Adrienne Maloof's ex-husband and Botched star, Paul Nassif, and fiancé Brittany Pattakos are set to get hitched sooner than we may have thought. According to Page Six, Brittany confirmed that the couple will be married sometime in the next three months. A rich doctor marrying a gorgeous woman nearly thirty years his junior? I'd say it's definitely in both of their interests to lock this marriage down fast.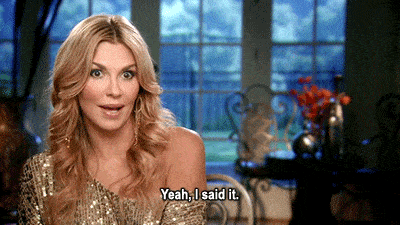 Brittany, a medical assistant, got engaged to Dr. Nassif at the beginning of the summer. Now, the two are busy preparing patients for surgery and preparing themselves for their big day. Although the bride-to-be revealed that the wedding ceremony will be fairly intimate, she is working alongside a wedding planner to perfect details for the upcoming nuptials. After all, she wouldn't want to botch any of the wedding details…
Brittany seems very hands on during the process; she says she runs ideas by her wedding planner who helps to execute them. She credits Pinterest for a lot of her inspiration, the app that is apparently how everyone plans literally anything in their life now.
There's no doubt that planning any wedding can be stressful, especially planning one so quickly. Brittany is also busy maintaining her fit lifestyle and eating healthy so she feels confident in her dress. Her advice for planning a wedding is to remember that the day is for you and your partner, not everyone else. I was under the impression that a wedding was literally planned with guests in mind, but I'll refrain from diving into my overdone marriage opposition rant before it even starts.
Paul and former Beverly Hills housewife Adrienne divorced back in 2012. The two are supposedly still on good terms, so we can't help but wonder if she'll get an invitation to the special event.
On a scale from slight table nudge to full on table flip, how insane do you think it is to attend your ex's wedding? Comment below!
---