Bethenny's Ex Jason Hoppy Brings Up Dennis Shields' Death in Court
Did Jason go too far?
Genny Glassman August 16, 2018 4:13pm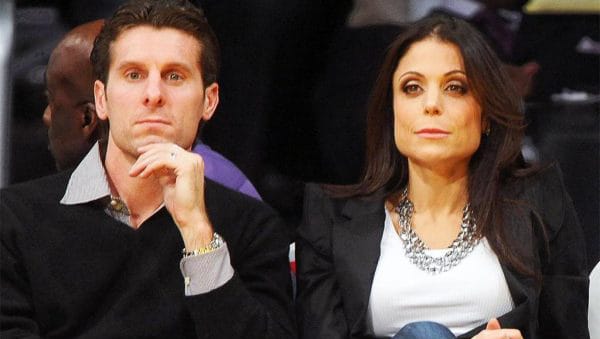 It looks like Jason Hoppy has hit a whole new low. The ex-husband of Bethenny Frankel from the Real Housewives of New York questioned the Bravo star's "parental judgment" in court today. Telling the judge that he questioned the company that Bethenny keeps in, after the recent death of Bethenny's ex-boyfriend, Dennis Shields.
Bethenny and Jason divorced in 2016 and the two were in court on August 16th, after Bethenny filed a motion to get full custody of daughter Bryn. But Jason's lawyer fired back, trying to prove that Bethenny wasn't fit to raise Bryn alone.
According to The New York Post,  Jason's lawyer Robert Wallack, told the court that, "It was reported that [Dennis Shields] died of an Oxycodone overdose. Our concern is while his death is very sad this raises serious concerns about Ms. Frankel's parental judgment."
"Dennis Shields spent a great deal of time with Bryn and even cared for Bryn at times when Ms. Frankel wasn't around," Wallack added. "Considering Mr. Shields' addiction what does that say about Ms. Frankel's parenting that she would allow this person to care for her daughter? This doesn't just constitute a lapse in judgment this was just downright dangerous parenting,"
According to The Post, Bethenny's eyes began to well up with tears while Wallack spoke about Dennis. But Jason's lawyer didn't stop there. The attorney even tried to allege that Bethenny herself has a substance abuse problem, citing a recent episode of Housewives  "Holidazed and Confused," which aired on May 30th.
"There was a recent episode in which she appeared to be intoxicated," Wallack added. "She was running around without clothes on and then she passed out and it was said she passed out from mixing Ambien with alcohol."
"Our concerns are whether Ms. Frankel may have some type of substance abuse problems so we would ask the court to order drug testing of Ms. Frankel to find out whether that's an issue," he said.
But Manhattan Supreme Court Justice Michael Katz wasn't taking the bait. The Judge was skeptical of Wallack's claims, citing that only recently Jason had asked to share custody with Bethenny.
"Now you're throwing grenades across the table," Judge Katz said.
The judge set a date in March to determine Bethenny and Jason's custody arrangement, but the meeting today seemed to be very telling.
Do you think this was a low blow from Jason?
---