Bethenny Frankel Wins Right to Trial for Primary Custody Amidst Jason Hoppy's Court Room Slam On Her Parenting
Bethenny scored a major win in court yesterday.
Genny Glassman August 17, 2018 3:35pm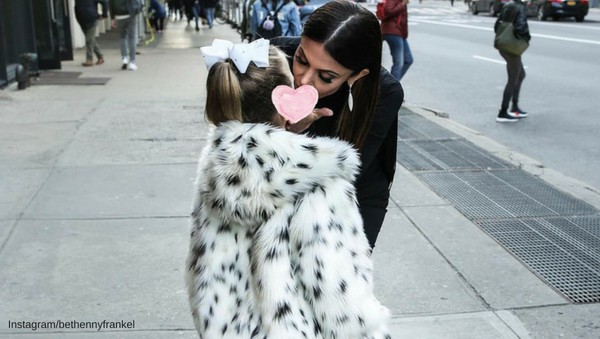 UPDATE August 18, 2018: An earlier version of this story incorrectly stated that Bethenny Frankel had won full custody of Bryn in her trial on August 16, 2018. Bethenny has won another trial to review her custody arrangement with Jason Hoppy in March so that she may plead her case for full custody.
After yesterday's explosive news that Jason Hoppy slammed Bethenny Frankel in court, a new report has some happier news for Bethenny. The Skinnygirl mogul has won the right to go to trial for primary custody of her daughter Bryn, but Jason was none too pleased about the news.
According to Radar Online, Bethenny originally filed a motion for full custody and full decision-making right of her daughter back in December 2017, but it was only yesterday that Manhattan Supreme Court Justice Michael Katz granted Bethenny what she wanted.
Which is supposedly when Jason went off.
The source who spilled the news to Radar told them that Jason had gone into court totally fine with the custody agreement. "He walked in there like 'Bethenny is a great mom, everything is fine, there is no problem, let's just leave the agreement as it is.'"
In October 2017, Jason took a plea deal in compliance with the stalking and harassment charges Bethenny had leveled against him, forcing Jason to follow her order of protection which demanded that he keep away from her, her home, and business for six months. In December 2017, the courts called in a forensic expert to investigate the case. "They felt that there was enough information that warranted her to be able to get a trial to have a case for custody," the source said.
"That was the next step," the source said. "Now the forensic custody expert and the judge awarded Bethenny exactly what she asked for today — which was another trial to happen in March."
The source continued that "the minute that the judge gave Bethenny what she wanted today, that's when Jason started to go off."
Jason's lawyer, Robert Wallack, was the one who led the attack, by bringing up Bethenny's relationship with Dennis Shields, saying "Dennis Shields spent a great deal of time with Bryn and even cared for Bryn at times when Ms. Frankel wasn't around."
"Considering Mr. Shields' addiction what does that say about Ms. Frankel's parenting that she would allow this person to care for her daughter? This doesn't just constitute a lapse in judgment this was just downright dangerous parenting," Wallack said.
The lawyer then tried to insinuate that Bethenny might have a drug problem herself, referencing a recent episode of Real Housewives of New York where Bethenny "was running around without clothes on and then she passed out and it was said she passed out from mixing Ambien with alcohol."
"Our concerns are whether Ms. Frankel may have some type of substance abuse problems so we would ask the court to order drug testing of Ms. Frankel to find out whether that's an issue," he said.
But the Judge was not buying it. The source told Radar that the judge dismissed Jason's argument, saying that, "'you were fine with this a few minutes ago and now you're throwing grenades.' He didn't bring up anything…no Dennis, no drugs, no nothing when he walked into the courtroom," the source explained.
"If there was any problem at the beginning of the hearing today, why didn't the lawyers bring any of this up at the beginning? Why was it brought up in the end?" the source said.
"There's a reason Bethenny didn't accept [Dennis'] proposal right away, she knew. She's not a drug addict nor is she an unfit mother," they continue. "Think about the engagement story that Dennis proposed to her and that there were things or hurdles to overcome before she would agree to marry him. She's smart, she's not stupid. She knows what the environment was or the issues going on, that she knew it wasn't the right time to take that next step and take that relationship to the next level."
"She's clearly of sane mind to know what atmosphere her and her child should be in. So, for anyone to accuse her or remind her of those allegations is unfair," they explained.
And while Bethenny hasn't spoken publicly about the results of her trial yesterday, she did post a very special message on her Instagram.
Do you think Bethenny should have full custody? Let us know in the comments!
---