Bethenny Frankel Shares Heartbreaking Photo of On/Off Boyfriend Dennis Shields
Poor, Bethenny.
Genny Glassman August 13, 2018 2:29pm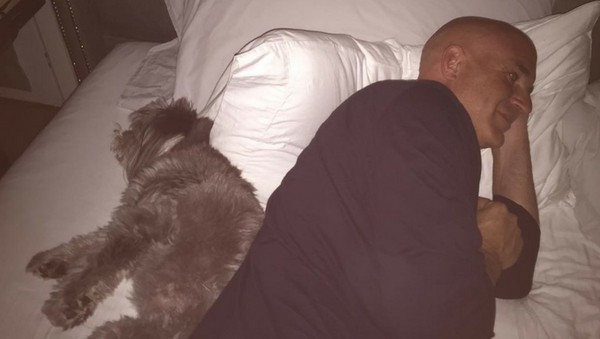 Bethenny Frankel finally has broken her silence about her on-again, off-again boyfriend, Dennis Shields', death and the photos are gut-wrenching.
TMZ has the photos of Bethenny breaking down in tears at Dennis' funeral. A friend reaches over to comfort the Real Housewives of New York star, but she is clearly distraught.
She also posted a photo of Dennis with her dog, Cookie (whom also passed earlier this year), sharing a pillow on her Instagram feed. The Skinnygirl mogul spoke from her heart and wrote, "Rest In Peace my sweet babies who gave me endless unconditional love. #nowandforever."
Dennis was found dead of an alleged overdose in his apartment in Trump Tower last Friday. According to reports Shields had asked his assistant to dispense a dosage of Narcan — a medication to counteract the effects of narcotics, but the lifesaving medication didn't work and he quickly passed. Bethenny and Dennis were not dating at the time of his death, but as the photos prove, his death has still broken Bethenny's heart.
Do you feel bad for Bethenny? Let us know in the comments.
---