Real Estate Meets Real Housewife: Bethenny and Fredrik
Bethenny and Fredrik join forces... but is it working?
Emily Bertha March 8, 2018 2:17pm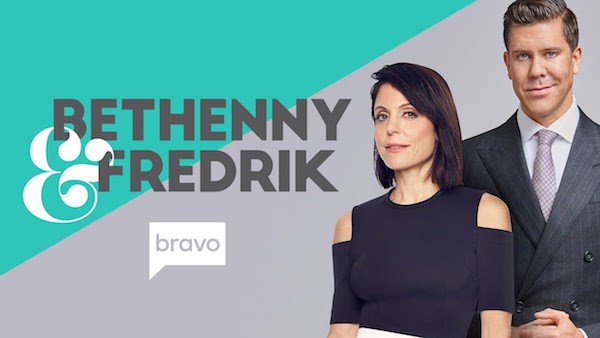 RHONY Bethenny Frankel and Million Dollar Listing New York's Fredrik Eklund are hands down two of my favorite Bravo celebrities. Their bold and funny personalities are almost as big as their respective empires (and net worth). So when I saw they were starring in the new show Bethenny and Fredrik (a truly unexpected and creative name), I was more excited than the time I had a dream Andy Cohen wanted to be my sugar daddy. Who doesn't love a good real estate show with some sassy stars, especially with one who gets (understandably) turned on by marble?
Since I personally love these two Bravolebs so much, I'd watch them in an infomercial about grass seed or tax returns because I know they'd somehow make it interesting. In this new Bravo series, Bethenny and Fredrik partner up to design and renovate NYC properties, laugh, fight and picnic with construction workers. But six episodes in, I'm still not entirely sold on Bethenny and Fredrick. In my completely unqualified and not so humble opinion, here are the three main improvements needed:
The show needs to be more focused, or it risks alienating audiences. Is this more of a real estate show or more of a show about two reality stars that happens to involve some real estate? There are appearances by Fredrik's husband and Carole Radziwill, and we see glimpses of the new partners' lives that don't necessarily always have to do with their real estate projects.  While some crossover between Bravo shows is smart advertising, I want to see more of Bethenny and Fredrick together during and outside of work and less of Bethenny talking to Carole about her dating life.

The half hour format is the wrong format. With everything this show is trying to portray, from real estate to the two stars' personal lives, 30 minutes is simply not enough time for all of the drama to unfold. 

Honestly, there is not enough of Fredrik's signature dance moves. Give me more of that Swedish flare!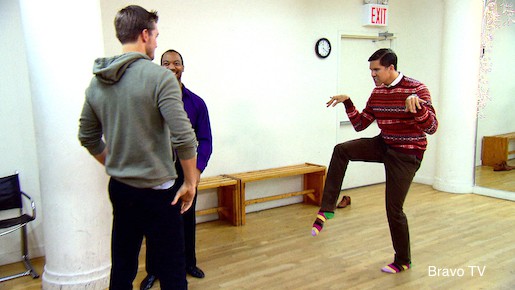 That being said, I will continue to watch the show because like the stars themselves, it is entertaining and real. The dynamic between the two moguls is engaging, and with only six episodes so far, there's a lot of potential for the show to improve.
Still haven't watched the new series? Check out Bethenny and Fredrick every Tuesday night at 10/9 C on Bravo!
---