Best Real Housewives Bus Fights
Things get a little bit bumpy...
Lara Sophia November 4, 2019 9:46am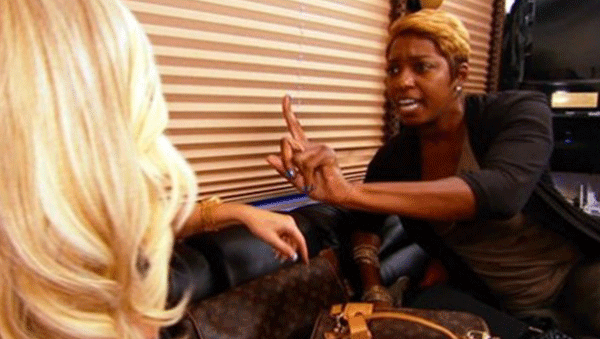 It's no secret that the Real Housewives love a good fight. Over the years, we've seen the Housewives get into fights practically everywhere. From restaurants to hotel rooms to bathrooms and more, there's no place that's off-limits when it comes to Real Housewives arguments.
One location that Real Housewives across the board love to fight in – is a bus. Yes, you heard that right.
From Orange County to Potomac to New Jersey, Real Housewives across the country love nothing more than getting into knock out drag out fights in buses.
It's a strange but exciting phenomenon that Real Housewives fans can't get enough of.
With that said, let's take a look at the best Real Housewives bus fights!

However, I think two bus fights are missing from the above clip.
First, is a bus fight involving Kenya Moore and Kandi Burruss on RHOA. Kandi stands up to Kenya after she yells at everyone for being late.
Second, is a fight from the RHONY season 7 trip to Atlantic City. The trip gets off to a bumpy start when Sonja Morgan makes the ladies wait outside in the cold before their limo bus arrives. Once inside the limo bus, the drama begins!
Tell us: Which Real Housewives bus fight is your favorite? Are there any bus fights we forgot? Sound off below!
---