Becca Kufrin Admits She is In Love With Two Guys, Pulls An Arie?
Make up your mind lady!
Mandy Robinson July 19, 2018 1:24pm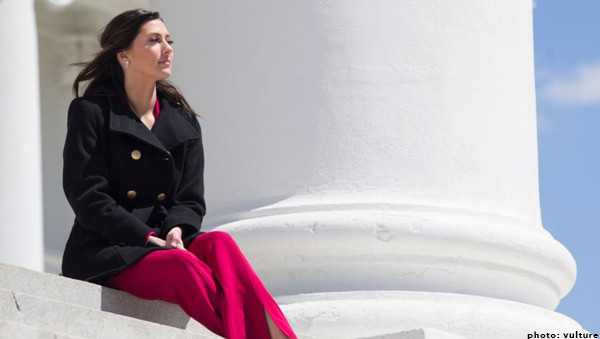 Becca Kufrin of The Bachelorette is down to her final three guys, but now she is admitting that it wasn't an easy task to pick one guy. People shared a preview for next week's fantasy dates where Becca admits she is in love with two guys. Wow, pretty surprising considering nobody could understand how Arie Luyendyk Jr. felt that way last season?
In the preview, Becca admits "This time last year, Arie had said a lot of things — and didn't stand by them." Arie proposed to Becca, but then later dumped her to be with Lauren. This ended up working out for everyone in the end, though.
Becca Kufrin has to decide between Garrett Yrigoyen, Jason Tartick and Blake Horstmann. I am sure if she is in love with two guys that it is Garrett and Blake. Becca and Jason just don't seem to have the connection she has with the other two. Maybe one of these guys will end up The Bachelor because they are all a great catch for someone!
So next week, Becca will tell one guy goodbye, but the thing is she admits that she just did to him what Arie did to her. It wasn't exactly the same seeing that she obviously didn't propose before she sent the guy home. She must feel like she lead him along, which is the name of the game on this show. Becca does admit that she understands why Arie did what he did more now that she has been in his position.
Hollywood Gossip shared that there are even rumors that Becca actually dumps her winner and ends up with the second place guy just like Arie did with her and Lauren. A source revealed that she doubted her pick. As soon as Becca got engaged she shared it with the world, so it will be interesting to see how this all plays out. I feel like she is probably still with her final pick and this buzz is just all for drama.
Are you shocked to hear that Becca is in love with two guys? Who do you think she picks? Let us know in the comments below and don't miss The Bachelorette on Monday nights on ABC.
---