'Bachelor in Paradise' Star Krystal Nielson Shares Relationship Update
Krystal and Chris of 'BIP' Move in Together!
Mandy Robinson October 21, 2018 9:22pm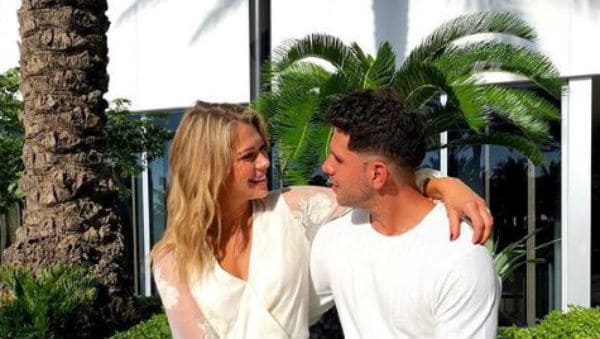 Bachelor in Paradise stars Krystal Nielson and Chris Randone are doing great. This couple has been sharing their photos on Instagram all the time. A recent Instagram update showed all about the big step that they just took in their relationship. They have moved in together!
As you can see in the picture below, Krystal and Chris have a key to their place already. They seem really excited about this next step in their relationship. Fans thought that this couple was already living together, but it turns out that was just the plan. Now, they are actually taking the leap and it looks like it will be in San Diego, California.
Krystal shared that they are going to need to go furniture shopping now. It sounds like the couple will be getting things for their new home that fit both of their styles. On Chris' post, he said "In the words of all my boys back home….Let's Goooo Babyyyyyy. It's OFFICIAL we're APPROVED for our first place together! Excited for this new chapter!" It wouldn't be shocking if an engagement is what comes next from this couple.
Honestly, at first, I felt like Krystal and Chris wouldn't make it. She seemed like a bit much for him, but it also seems like she got a bad edit during her season of The Bachelor. When Krystal Nielson was on Bachelor in Paradise, she seemed a lot calmer. Krystal and Chris look like they just might be one of those couples that end up married after their time on the show.
Do you think that Krystal Nielson and Chris Randone are going to last? Let us know in the comments below! Bachelor in Paradise should return to ABC next summer with new episodes. Colton Underwood's season of The Bachelor will start airing in January of 2019.
---