Ashley Iaconetti Responds to Claims She Cheated on Kevin Wendt
Ashley speaks out about rumors she cheated on Kevin!
Mandy Robinson August 8, 2018 3:54pm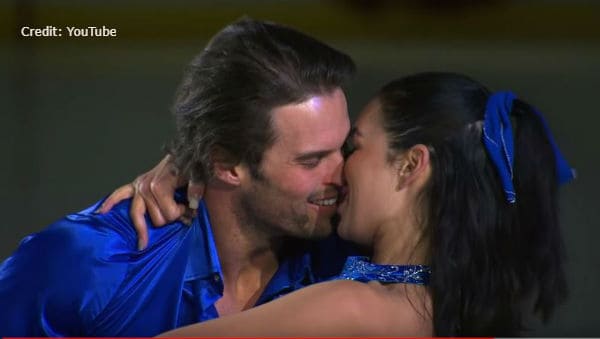 Last night was the start of a new season of Bachelor in Paradise. On this episode, Kevin Wendt made it sound like Ashley Iaconetti cheated on him before she got engaged to Jared Haibon. Now, Ashley is speaking out! Honestly, Ashley and Jared were made for each other. He should have known these two would end up together in the end anyway.
It turns out that Ashley I is actually confused by his claims. She said, "I definitely told him directly that Jared and I were together before it was a public thing. He made it sound like he was clueless to it." Ashley doesn't understand what Kevin was talking about at all. She feels like they were over before she moved on.
The thing is Ashley I is being really sweet about Kevin Wendt still. She is really hopeful that he finds love on the show. Ashley thinks that he deserves love and wants it to happen for him. Another thing she mentioned was that he has "daddy fever." Kevin needs to find that perfect girl that he can end up married to and having babies. Ashley just wasn't that girl for him.
So what did Kevin Wendt say to make it sound like Ashley cheated on him? Well here is how it went down on the show last night.
"When Ashley and I left Winter Games, I knew I wanted to marry her one day. And then all of a sudden, Jared flips the switch and now he wants to be with her. I did try to make it work, but if you kiss another guy while you're dating someone else, it's cheating in my book. That really hurt me."
Well if she did cheat then Ashley I isn't admitting to it. She was able to get her happily ever after with Jared and that is what she has wanted all along. Luckily, she is now engaged and has moved on, but she is rooting for Kevin to find love on this season of Bachelor in Paradise. 
Are you shocked that Kevin Wendt seemed to feel like Ashley Iaconetti cheated on him? Let us know in the comments and don't miss the new episodes of Bachelor in Paradise on Monday and Tuesday nights on ABC. It is going to be a wild season!
---