Are Thomas Ravenel and Ashley Jacobs Hooking Up After Their Break-Up?
You can't keep these two away from each other.
Genny Glassman August 24, 2018 4:01pm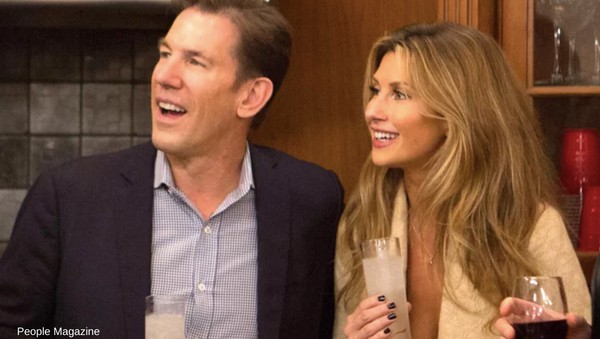 Just when you thought their relationship is over, rumor has it that Southern Charm's Thomas Ravenel and Ashley Jacobs are hooking up after their big relationship break-up announcement.
According to Radar Online,  a source told them that, "Thomas and Ashley still hang out. He is still holding onto something. He just can't totally end it."
And though Ashley has been caught hooking up with a new guy around Charleston, the source said that her hook-ups "made Thomas jealous!"
Both stars are single, though the source divulges that "[Thomas] and Ashley went out to eat but they are not together."
The couple were spotted spending time together in Edisto Island near Thomas' plantation  Brookland and also went to the Home Team BBQ restaurant that same day. The report said the two looked "happy together."
According to People, Ashley and Thomas had split after a year of dating and Ashley tearfully revealed the split during an Instagram live. The two had a tumultuous relationship both on and off-screen, including an incident that Ashley revealed during the reunion where Thomas allegedly threw his take-out container at her head.
But now that these two have reconnected, we're not sure what to believe!
Do you think that Thomas and Ashley are secretly dating? Let us know in the comments!
---